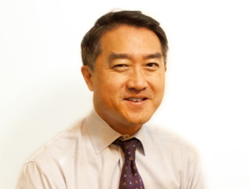 I can't think of anyone more deserving to receive this honor. - Dr. Adrian Zai, CMIO SRG Technology
Boston, MA (PRWEB) September 08, 2016
In breaking news, TopCare™ co-creator and Chief of Biomedical Informatics at Massachusetts General Hospital, Dr. Henry Chueh was named one of the Becker's Hospital Review "Top 32 CMIOs" in the country. As Becker's states in its article, "The role of the CMIO is gaining importance in healthcare as hospitals and health systems seek to marry clinical processes with information systems."
"It's an honor to be recognized for contributions to our field," said Dr. Chueh. "At MGH we have been working hard for decades to bridge the divide between quality care and information technologies, and it's exciting to see the nation increasingly recognize the importance of doing so. The future of health IT holds both great challenge and promise."
Dr. Chueh is also the Director of the Lab of Computer Science (LCS) and CMIO of the Edward P. Lawrence Center for Quality and Safety at Massachusetts General Hospital (MGH). With his colleagues at LCS and MGH, Dr. Chueh uses informatics to create innovations in health information systems at the hospital. Dr. Chueh has been an elected Fellow of the American College of Medical Informatics since 1999.
Dr. Adrian Zai, a colleague of Dr. Chueh at MGH and co-creator of TopCare, is proud of his achievements, "Dr. Chueh is a brilliant and tireless worker who believes deeply in the importance of providing quality and cost-effective healthcare to patients nationwide," said Dr. Zai. "Through our research, we have seen that effective population health IT solutions like TopCare allow for more effective healthcare management as our nation shift towards value-based care."
Dr. Zai continued, "Dr. Chueh has been instrumental in the creation of TopCare, which helped to improve quality metrics among thousands of patients at MGH. I can't think of anyone more deserving to receive this honor."
About TopCare
Jointly developed by Massachusetts General Hospital's Laboratory of Computer Science and SRG Technology, TopCare is a software solution revolutionizing value-based care models that drive results through patient outcomes, quality performance, and real cost savings. TopCare enables the entire health provider team to collaborate on the patient's care, providing role based task management tools to enable proper task assignment, timely patient outreach, and improved patient adherence through appropriate referrals and follow-up; all designed to drive value-based care outcomes within patient populations.