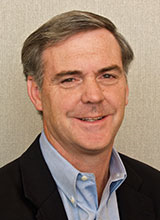 Preora is one of only three PROPEL grant recipients that AdvaMed invited to participate in the Innovation Showcase.
Evanston, Illinois (PRWEB) September 08, 2016
Preora Diagnostics Inc., a privately held medical technology company developing low-cost and highly accurate cancer screening tests, will present at the AdvaMed 2016 MedTech Conference on Tuesday, October 18th at the Minneapolis Convention Center. Preora President and CEO John W. Hart and Chief Technology Officer Hariharan Subramanian, PhD, will participate in the Consumer Healthcare section of the "Innovation Showcase" Stage in the Exhibit Hall at 9:55 a.m.
AdvaMed 2016 is the leading gathering in North America of global MedTech executives. The Innovation Showcase features the most promising, innovative and emerging growth MedTech companies in the world. The PROPEL Center of the Illinois Biotechnology Organization (iBIO) Institute selected Preora as one of only six companies to receive grants to support attendance at the conference, and Preora is one of only three grant recipients that AdvaMed invited to participate in the Innovation Showcase.
Potential investors will have two additional opportunities to meet with Preora Diagnostics at fall conferences:

To schedule a meeting with Preora Diagnostics, email john.hart(at)preoradx(dot)com.
About Preora Diagnostics
Preora Diagnostics Inc. is dedicated to helping people survive cancer through a proven, two-tiered approach to early detection. The company develops proprietary, low-cost, minimally invasive, highly sensitive and highly specific cancer screening tests using technology that detects and measures cellular changes at the nanoscale level. The screening tests are based on the proprietary Partial Wave Spectroscopy (PWS) Nanocytology platform, licensed exclusively by Preora through NanoCytomics, LLC and Northwestern University. For more information, visit http://www.PreoraDx.com.