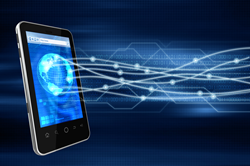 The expected cost savings, over alternative SMS Cloud providers, is estimated at over $70K per year. Bob Lueth, President
Colorado Springs, CO (PRWEB) September 08, 2016
SMS Gateways are used heavily in high availability environments, as an interface to system and network monitoring applications. They provide a backup to Internet-based notifications, for those situations when the Internet is not available. SMS Gateways communicate directly with the cellular network, providing an alternate path to message delivery.
The Attention! SMS Gateway is also used as an alternative to Cloud-based short code solutions. When implemented with the required number of SMS channels, the Attention! SMS Gateway allows organizations to send, and receive, SMS text messages to a large number of users, for a fixed monthly cost. By eliminating the need for a short code, and the per-message charge assessed by Cloud providers, organizations using the Attention! SMS Gateway can save thousands—and sometimes tens of thousands of dollars per year.
Scalability to meet increasing bandwidth requirements
"We designed the Attention! SMS Gateway to scale easily, based on the message volume required by our customers," said Bob Lueth, President of Attention Software. "Our recent 32-channel implementation will allow 5 million SMS text messages to be sent, and received, on an annual basis, and takes into consideration the bandwidth requirements for peak times. The annual cost to support this configuration is roughly $20K. Our customer did some comparison shopping, and discovered that 5 million messages sent, and received by an SMS Cloud provider, can easily exceed $100K per year in recurring costs."
Support for GSM and CDMA
The Attention! 4G/LTE SMS Gateway separates the software interface, or API, from the SMS hardware. This hardware independence allows the organization to choose any carrier, including Verizon, as their cellular network provider.
About Attention Software
Since 1993, Attention Software, Inc. of Colorado Springs, CO. has provided alerting, alarm management and web-based messaging systems to organizations around the world.
For more information on Attention Software, visit http://www.attentionsoftware.com. Attention® is a registered trademark of Attention Software, Inc. Other products mentioned herein may be trademarks and/or registered trademarks of their respective owners.