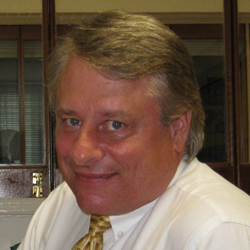 Dallas, Texas (PRWEB) September 09, 2016
As a provider of real-time data analytics to monetize network assets, CellOS Software Limited (http://www.cellossoftware.com) announced today the appointment of David Lind as Vice President, of Sales, Americas to support the Company's growing list of Cellular Operator opportunities throughout North, Central, and South America. David Lind comes with extensive experience working with operators worldwide on solutions to maximize revenue and efficiency within network and customer care operations.
Globally, Cellular Operator profitability is coming under increasing pressure as operator revenues grew only about 1% in 2Q16 versus 2Q15. Given this, pressure on costs remains high and operators continue to hope software will deliver network and operational efficiencies (Ovum, Aug 2016). New competition from the likes of Over the Top (OTT) players, such as Facebook, WhatsApp and YouTube, is also putting additional pressure on revenue and margins. In this fast changing environment, Cellular Operators are under increasing pressure to find revenue from new services while continuing to squeeze margins from legacy systems (Pyramid, Aug 2016).
This is where the CellOS real-time data capture and analytics solution is designed to help operators not only ensure they are maximizing revenue streams from their networks but also having clear insight into their network traffic and the ability to deliver new, unprecedented levels of experience to their subscribers, such as temporarily increasing bandwidth around such intense, high-traffic happenings as concerts and sporting events.
David says, "I am pleased and excited to join the CellOS team and lead the effort to expand our client portfolio throughout the Americas with CellOS Software's industry-leading revenue assurance, network analytics, and campaign management solutions. I am fortunate to join CellOS at this time in their development given the growing acceptance of CellOS solutions throughout the industry and being a part of a significant growth trajectory for the Company."
Abhijit Atale, Senior Vice President of Global Sales at CellOS said, "David's wealth of experience and industry knowledge makes him a perfect fit for the CellOS team and a leader of our expansion goals throughout the Americas. We view this appointment, given the growth potential of our innovative and 'disruptive' solutions within the cellular operator industry, as critical to our continued success. We feel very fortunate to be able to appoint such an experienced professional as David to lead our Americas success and are confident he will play a major part in the overall and global growth of CellOS Software."
CellOS Software is currently engaged with a number of operators in North and South America to help them realize these new revenue opportunities. At the same time, CellOS has been very active with its partner strategy in the region. The Company is now aligned with some quality partners that will see both the expansion of the telecom business and the entry into new verticals which will also benefit from the real-time analysis of their enterprise data.
About CellOS Software Limited
At CellOS Software, our vision is to enable big data monetization and improved network intelligence for the communications networks of tomorrow. To realize this, CellOS Software offers a wide range of solutions based on big data analytics. Our key focus areas include industry leading Revenue Assurance, Network Analytics, and Campaign Management solutions. This unique ability to extract key insights from network data in real-time allows our partners to not only maximize existing revenue streams but also explore new revenue streams for improved monetization of their network assets.
To learn more about CellOS Software, visit us on Twitter, LinkedIn or online at http://www.cellossoftware.com.
Contact:
CellOS Software Limited
David Lind, Vice President of Sales, Americas
dlind(at)cellossoftware(dot)com
Phone: 214.712.7466