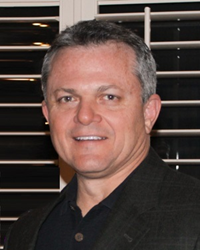 One of the benefits of Business Intelligence is the ability to take large volumes of transaction and relationship data and create new reports quickly and easily - Lucia Downton
Virginia Beach, VA (PRWEB) September 08, 2016
StratusLIVE, LLC is pleased to announce that their client, United Way of Central Indiana (UWCI), has recently completed implementation and training of the StratusLIVE Nonprofit Business Intelligence (BI) solution.
As one of the largest United Ways in the nation, United Way of Central Indiana is committed to improving lives in their community. Tracking and reporting outcomes related to these complex relationships often requires extensive data management and the results have a direct bearing on UWCI's community impact through education, income, health, and basic needs initiatives.
To accomplish their goals, UWCI's fundraising initiatives include managing hundreds of corporate social responsibility campaigns for companies in the region, as well as engaging individual donors, public sector agencies, and foundations.
Prior to the StratusLIVE Business Intelligence software implementation, UWCI used multiple processes including a combination of spreadsheet reports along with offline mechanisms such as whiteboards, printed reports, and other manual tracking methods.
"Our mission is all about making a difference in the region," said Lucia Downton, Vice President of Technology and Operations for UWCI. "One of our challenges was meeting all of the reporting and analysis requirements as quickly and thoroughly as possible, so when we heard about the capabilities of StratusLIVE's Business Intelligence we knew it would help us solve some of these more complex problems."
By automating many of their processes, the StratusLIVE Nonprofit Business Intelligence solution helps staff at UWCI quickly and easily create dashboards and reports that produce an accurate snapshot of their donors, campaigns, and fundraising success that remains consistent across every department.
"We are privileged with a wide variety of donors, member agencies, and programs in the community, but that also creates the need for extensive reporting requests," continued Downton. "One of the benefits of Business Intelligence is the ability to take large volumes of transaction and relationship data and create new reports quickly and easily. Plus, the data flows directly from StratusLIVE CRM, so our reports always reflect the most current data available."
"Like many organizations, United Ways often have functional silos representing each department's interests," said Downton. "StratusLIVE Business Intelligence allows each work group to focus clearly on their objectives. Now that staff have greater insight into their departmental impact, we are noticing more collaboration among work groups than we did before."
StratusLIVE Business Intelligence pulls data for each new report from the same database resource, which allows users to drill down and track the fields from which the data originates. For example, if a transaction is entered incorrectly into the CRM system, StratusLIVE BI gives users the ability to see exactly where the data is coming from, making it quicker and easier to fix issues such as undated or misprocessed transactions.
"We are excited that UWCI is now onboard with our BI solution," said Jim Funari, CEO and co-founder of StratusLIVE. "The ability to gain insights from available data is essential for modern nonprofits. StratusLIVE BI is a great fit for UWCI and we're looking forward to helping them maximize its potential."
About StratusLIVE, LLC
StratusLIVE is a leading provider of cloud-based solutions for nonprofit organizations. The StratusLIVE for Fundraisers suite features enterprise-class relationship management, online fundraising, business intelligence, and analytical marketing capabilities, natively integrated with the commercial Microsoft Dynamics CRM platform. StratusLIVE is headquartered in Virginia Beach, Virginia with offices throughout the United States.
For more information, visit http://www.stratuslive.com.
Media Contact:
Chris Johnson
Director of Marketing
757-273-6324