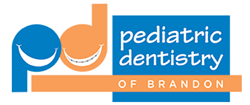 Brandon, FL (PRWEB) September 08, 2016
Dr. Jorge Torres is now accepting new patients, including ones who have not received referrals, to his practice for Invisalign Teen®. Using this system of invisible braces, Dr. Torres can correct various smile and bite alignment issues in a comfortable and discreet manner. Patients who receive Invisalign Teen® in Brandon, FL, can also expect numerous benefits, from convenient care routines to greater self-confidence.
The Invisalign® system uses clear aligners, rather than metal brackets and wires, to gradually correct tooth and bite alignment issues. Dr. Torres, who has been recognized as the top premier provider of Invisalign Teen® in Brandon, FL, creates a personalized plan and custom aligners for each patient at the start of this treatment. Then, as the treatment moves forward, patients progress from wearing one set of invisible braces to the next until their smile transformation is complete.
Dr. Torres, who has provided Invisalign® since 2006, may encourage young patients to consider this treatment option in light of the unique benefits that it offers. This system of invisible braces is virtually undetectable to other people, which can help teenagers enjoy greater self-esteem throughout treatment. The aligners can also be removed for eating, brushing and flossing, enabling patients to maintain better oral hygiene habits and dental health. Furthermore, many patients find Invisalign Teen® more comfortable than braces, since the aligners are made of plastic and cause minimal irritation to nearby tissue.
People who are interested in learning whether they are good candidates for Invisalign Teen® in Brandon, FL, are invited to schedule consultations with Dr. Torres by calling his office at (813) 321-4432. Patients can also visit Dr. Torres' website at http://www.pedodentbrandon.com for further information about this revolutionary orthodontic treatment option.
About the Practice
Dr. Jorge Torres is a pediatric dentist offering personalized dental care for patients in Brandon, FL. Dr. Torres and his team at Pediatric Dentistry of Brandon, provide a wide range of services and are committed to high quality, professional care through the use of laser dentistry and other advanced techniques. To learn more about the services offered by Dr. Torres please visit his website at http://www.pedodentbrandon.com or call (813) 321-4432 to schedule an appointment.