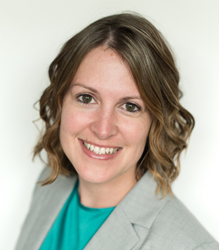 Melissa helps our clients enhance their overall benefits programs, which results in an increased ability to attract and retain great employees. -Jules Gaudreau, President
Wilbraham, MA (PRWEB) September 08, 2016
The Gaudreau Group Insurance and Financial Services Agency of Wilbraham, MA is excited to announce the recent promotion of Melissa Cuzzone to Director of Employer Benefit Services. In her new role, Cuzzone will help keep clients compliant in today's increasingly complex regulatory environment, in line with the firm's focused approach on compliance with the Affordable Care Act's regulations. The Gaudreau Group's Employee Benefits division, which has the largest staff in the region, delivers real results to clients with robust compliance programs and high-tech employer and employee software solutions to facilitate cost reduction, claims management, and employee wellness and communication.
"The unique skillset Melissa brings to the table, in combination with the tools & services that she provides, such as ACA Reporting Guidance, Benefit Administration, and Proprietary Claims Analytics are extremely valuable to our clients. Melissa helps our clients enhance their overall benefits programs, which results in an increased ability to attract and retain great employees. Results like these are the reason more and more businesses are trusting us with their accounts," says Jules Gaudreau, President of The Gaudreau Group, one of the fastest-growing insurance organizations in the area.
Cuzzone has been a valued member of The Gaudreau Group team since 2012. She has worked in the Insurance and Financial Services industry since 2004, gaining a broad range of experience including Employee Benefit Plans, Life Insurance, and Personal Insurance. She is a recent graduate of the Western New England University Mini-Law School and has co-chaired the Wilbraham Relay For Life.
Not only has Cuzzone amassed her own extensive knowledge of markets and trends in the Employee Benefits industry, but she also has access to the experiences of more than 2,000 benefits professionals via The Gaudreau Group's partnership with United Benefit Advisors. UBA is an invitation-only alliance of the nation's premier independent advisory firms.
Founded in 1921 and headquartered in Wilbraham, Massachusetts, The Gaudreau Group insures over 6,000 businesses and families in 14 states with combined annual premiums of over $100 million.