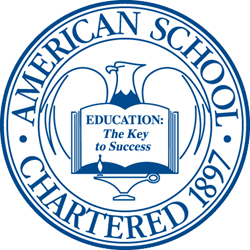 Lansing, IL (PRWEB) October 31, 2016
American School concludes its 2016 convention schedule with three state counseling conventions during the month of November.
First is a return trip to the ISCA Fall Conference in Indianapolis. American School will be in booth 37 at the Marriott Indianapolis East's Grand Ballroom on November 3 from 8 a.m. to 4:30 p.m. and on November 4 from 8 a.m. to 2 p.m.
"The ISCA Fall Conference is an annual event for us, and we enjoy meeting counselors from our neighboring state of Indiana," American School President Gary R. Masterton said. "We're excited to share information about our new online middle school courses as well as the online and paper-based courses that we have offered for a number of years."
While the ISCA Fall Conference is a familiar destination for American School, the century-old leader in distance education will be making its first trips to similar conventions in Missouri and New York. First is the Missouri School Counselor Association Conference at Tan-Tar-A Resort in Osage Beach. American School will welcome attendees from 11 a.m. to 4:30 p.m. on November 6 and from 7:30 a.m. to 12 noon on November 7. Meanwhile, attendees at the New York State School Counselor Association Conference at the Doubletree in Tarrytown can visit with American School representatives all day on November 18 and November 19.
"We've wanted to attend events in Missouri and New York for years, and this year, with the launch of our middle school courses and the expansion of our high school courses, is the perfect time to make those trips," Masterton said.
American School, which is accredited by MSA-CESS, Ai and NCPSA, works with thousands of schools around the country and provides courses for credit recovery or enrichment. American School also offers its own full-year middle school program and a variety of high school diploma programs.
For more information, visit http://www.americanschool.org or call 708-418-2800.