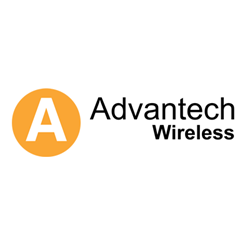 Montreal, CANADA (PRWEB) September 08, 2016
Advantech Wireless, a global leader for High Throughput Satellite broadcast and broadband communications solutions, today announced the release of the Ka-8200, Advantech Wireless' newest interactive VSAT Tranceiver-Router for A-SAT-II multi-waveform and multi-access SATCOM Systems. The ultra-compact all-outdoor Ka-8200 VSAT transceiver-router features technological advancements such as Software Defined Radio and Direct Modulation with integrated Ka- Band transceiver-router delivering the versatility and ease of deployment required in Machine-To-Machine (M2M), Internet-of-Things (IoT) and SCADA/Telemetry low data rate random access applications over Ka HTS satellites.
A Ku-Band version the Ku-8200 is also available, and has been designed mainly for applications such as VoD, Interactive-TV, Program Rating and other broadcasting related applications sharing the same satellite as content broadcasting, or in areas where Ka-Band HTS satellites are not available.
The new Ultra-Compact All-Outdoor Ka-8200 VSAT transceiver-router from Advantech Wireless is specifically designed for M2M, SCADA and IoT over satellite, and can be combined with all other Advantech Wireless VSAT terminals within the same A-SAT-II system according to application requirements. The Ka-8200 has been designed for a wide variety of low data rate random access satellite applications such as:

Transaction Oriented Applications: Gas Stations, ATM Banking, Lottery terminals, Self-Service Voting Kiosks
Interactive-TV: VoD, Program Rating, Shopping, Social TV
Sensor Networks such as Oil and Water pipe lines, Smart Fences and Perimeter Control
Smart Grid, M2M, SCADA and Telemetry
Smart Home and Internet-of-Things (IoT)
Large-scale Random Access Messaging Networks.
"Our new Ka-8200 and Ku-8200 Ultra-Compact All-Outdoor VSAT transceiver-router represents a breakthrough enabling M2M, SCADA and IoT over satellite for areas were other short-haul wireless communication means are unavailable. Recent market reports forecast that Internet-of-Things (IoT) will overtake mobile phones by 2018 reaching 16 billion connected devices by the end of 2021, and we expect a large growth in satellite connectivity for such applications, complimenting 4G/LTE and 5G with IoT, M2M and SCADA deployments," said Oscar Glottman, CMO Satellite Business Unit at Advantech Wireless.
Visit Advantech Wireless Booth No. 1.F40 at IBC 2016.
About Advantech Wireless
Advantech Wireless supports the critical need for High Throughput Satellite communications in a rapidly expanding digital environment. Our proven, low-cost, and highly reliable system solutions are meeting the ever-increasing need for high-bandwidth communications essential to military and government solutions, as well as cellular network providers, broadcasters, robust corporate networks, and security. We integrate award-winning research and development engineering into our designs. The result: custom solutions with lowest overall capital and operating costs, together with an unparalleled commitment to lead the industry in materials, design and reliability.