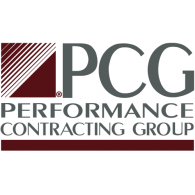 After researching a number of enterprise mobile application development platforms, PCG concluded that MobileFrame was the only vendor that could fully meet their requirements.
Los Gatos, CA (PRWEB) September 13, 2016
MobileFrame, the leading enterprise mobility company, today announced that Performance Contracting Group (PCG) has selected MobileFrame as their mobility platform standard across the enterprise.
Performance Contracting Group is one of the leading specialty contracting companies in the United States. PCG is a large commercial construction company with roughly 2,000 employees based in over 50 offices across the country. The company provides a wide range of quality services and products to the industrial, commercial and non-residential markets.
PCG wanted to find a way to eliminate paper data collection in the field and manual data entry in the office. The company calculated the number of hours spent every year on manually entering time card data into their labor contract system and knew there had to be a better way. They knew that eliminating the manual data entry for this task alone would result in a significant return on investment.
After researching a number of enterprise mobile application development platforms, PCG concluded that MobileFrame was the only vendor that could fully meet their requirements. MobileFrame software allows customers to deploy custom applications across all major operating systems and all devices with no coding required, which made PCG's vendor decision easy and clear cut. MobileFrame allows the PCG team to design and deploy applications in a fraction of the time it would take with traditional custom coding tools.
PCG wanted to standardize on a single solution that would allow them to design, develop, test, deploy, distribute and manage a long list of mobile apps that could run on a wide range of devices with different operating systems. With MobileFrame's platform-centric approach, PCG can use the same solution to deploy all of the apps on their list, including inspections, safety checklists, work orders and more.
"Enterprise IT departments are overwhelmed with application demands from their employees, which makes the case for standardizing on the right software platform more important than ever before," said Patricia Oswalt, EVP of Sales and Marketing at MobileFrame. "When PCG initially contacted us, they knew they needed a solution that could both handle complex logic and scale to their organization's sophisticated requirements. MobileFrame's software allows the enterprise to shake loose from inefficient business processes and capture tremendous growth opportunities. This is the type of innovation that helps our customers maintain their leading edge."
ABOUT PERFORMANCE CONTRACTING GROUP
PCG was formed in February 1987 when the 40-year-old contracting division was purchased from Owens Corning Fiberglass by several existing employees. Since then, PCG's reputation for "providing value that exceeds customers' expectations" has warranted our significant growth. PCG is employee-owned and now has 50+ offices throughout the United States.
PCG is the parent company of Performance Contracting, Inc (PCI). PCI is our largest subsidiary and has two main divisions, Interior Services, and Insulation & Specialty Services. This allows us to offer our customers diverse but related services, making PCI a true "single-source" contractor for many customers.
ABOUT MOBILEFRAME
MobileFrame is the leading 100% code-free enterprise-class mobile platform that enables customers to deploy and manage sophisticated native, web or hybrid applications across iOS, Android and Windows-based operating systems.
Powered by MobileFrame's patented code-free "write once, deploy anywhere" platform approach, enterprises can design, build, configure, test and manage custom apps across the enterprise from a single solution with no coding required. Every feature required for a successful enterprise class deployment is built-in, including mobile application development, device management, military grade security, project administration and GPS tracking. MobileFrame also provides a suite of ready-to-run apps for every industry that can be easily tailored to meet any requirement.
For more info, please visit http://www.MobileFrame.com. Or follow us on Facebook, Twitter & LinkedIn. 101 Blossom Hill Road, Los Gatos, CA 95032 | (408) 885-1200 | sales(at)mobileframe(dot)com http://www.mobileframe.com | © Copyright MobileFrame, LLC. All rights reserved.