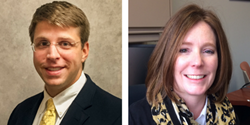 Yorba Linda, CA (PRWEB) September 09, 2016
Primary aldosteronism (PA), a group of disorders marked by improper aldosterone production, is often caused by an adrenal adenoma or by hyperplasia of the adrenal zona glomerulosa, which can be unilateral or bilateral. PA has become a vital public health concern, accounting for up to 15 percent of the population of hypertensive patients. Patients with PA have a higher risk for cardiovascular disease and death compared to individuals with essential hypertension of a corresponding age, sex, and blood pressure.
Prompt diagnosis through laboratory testing, however, can potentially render the disorder treatable or curable. Guidelines from the Endocrine Society for diagnosis of PA propose a multi-tiered approach, with screening and provocative confirmatory testing. These guidelines recommend the plasma aldosterone/plasma renin ratio (ARR) as the most reliable screening test for PA. Renin is traditionally measured by a plasma renin activity (PRA) radioimmunoassay or liquid chromatography tandem mass spectrometry (LC-MS/MS). Yet newer, quantitative renin mass immunoassays provide such benefits as walk-away automation, superior turnaround times and stability, with comparable diagnostic accuracy to PRA.
DiaSorin is sponsoring a new, free educational webinar, "Advances in the Diagnosis of Primary Aldosteronism," which will discuss updates to the Endocrine Society practice guidelines for the management of PA, and present data from a large study evaluating the diagnostic accuracy of different renin assays to predict PA in hypertensive patients. Continuing education credits will be offered through the PACE system.
The speakers are Joesph Wiencek, PhD, a second-year clinical chemistry postdoctoral fellow at the Vanderbilt University School of Medicine, and Alison Woodworth, PhD, DABCC, FACB an Associate Professor of Pathology and Laboratory Medicine, and Medical Director of Clinical Chemistry at the University of Kentucky Medical Center.
Dr. Wiencek received a PhD in the joint Clinical – Bioanalytical Chemistry doctoral program through Cleveland State University and the Cleveland Clinic. Secondary to his graduate research in hematology and coagulation, he completed a comprehensive clinical chemistry internship at the Cleveland Clinic's Pathology and Laboratory Medicine Institute. Dr. Wiencek's clinical interests center on endocrinology and pediatric clinical chemistry. He also serves as an officer for several divisions within the American Association for Clinical Chemistry (AACC).
Dr. Woodworth is a Diplomate of the American Board of Clinical Chemistry (ABCC), and serves as a director on the ABCC exam committee. Actively involved in teaching, she has directed the clinical chemistry fellowship training program. Dr. Woodworth is also actively involved in national organizations such as AACC and the Academy of Clinical Laboratory Physicians and Scientists. Her contributions to clinical and translational research in the areas of sepsis, endocrinology, and maternal/fetal medicine have resulted in numerous publications and awards.
The free webinar, hosted by LabRoots, will be presented on October 13, 2016, at 9 am PT/11 am CT.
For full details about the event, continuing education credits, and free registration, click here.
About DiaSorin:
DiaSorin Inc. offers the broadest, fully automated Infectious Disease and Specialty Diagnostics menu including the Best-in-Class Vitamin D. These quality assays are analyzed on the versatile LIAISON® XL platform. We provide value through sales, service and support solutions to clinical laboratories by consolidating their menu in order to streamline processes and increase efficiency.
About LabRoots:
LabRoots is the leading scientific social networking website and producer of educational virtual events and webinars. Contributing to the advancement of science through content sharing capabilities, LabRoots is a powerful advocate in amplifying global networks and communities. Founded in 2008, LabRoots emphasizes digital innovation in scientific collaboration and learning, and is a primary source for current scientific news, webinars, virtual conferences, and more. LabRoots has grown into the world's largest series of virtual events within the Life Sciences and Clinical Diagnostics community.