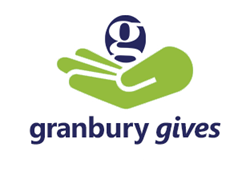 "As neighbors of Louisiana, a community that is all too familiar with these circumstances, we were moved to provide whatever support we could," - Tom Bronson, CEO
Grapevine, TX (PRWEB) September 09, 2016
Granbury Solutions, a leader in hospitality and specialty retail technology based in North Texas, showed their tangible support for victims of the recent flooding in Louisiana by raising funds for organizations including Team Rubicon and the Louisiana Veterinary Medical Association, both directly involved with helping those affected by the flooding.
Recent downpours left an estimated tens of thousands of homes damaged and residents being rescued. The American Red Cross has cited the conditions as the worst natural disaster since Hurricane Sandy struck New Jersey in 2012 as 11% of the state's population was affected.
Granbury partnered with a committee of employees as the company's giving arm, Granbury Gives, to raffle off paid vacation days and items donated by employees, with the company matching funds raised by employees. Donations poured in from around the country as employees at the company's headquarters in Grapevine, Texas, as well as team members working remotely from east to west coast, got involved. The team announced a donation of $2,000 to Team Rubicon and the Louisiana Veterinary Medical Association.
"As neighbors of Louisiana, a community that is all too familiar with these circumstances, we were moved to provide whatever support we could," said Tom Bronson, President and CEO of Granbury. "We are glad to be able to support these two great organizations in their efforts to help residents affected by the floods."
About Granbury Solutions
A leading provider of technology to the wine, pizza, delivery, specialty coffee, quick serve and casual dining markets, Granbury Solutions provides the Thr!ve Point-of-Sale, Coffee Shop Manager, and vinSuite technology solutions. Granbury also serves the specialty retail market with its Nova point-of-sale division. Learn more about Granbury Solutions at http://www.granburyrs.com.