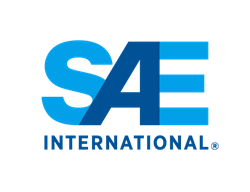 Each partner will provide education programming relating to the conference theme of "Personal Mobility – Creating a Smart and Autonomous Journey."
(PRWEB) September 12, 2016
SAE 2016 Convergence announced partnerships with IEEE-SEM and Mobile Comply for its upcoming event. Each partner will provide education programming relating to the conference theme of "Personal Mobility – Creating a Smart and Autonomous Journey."
SAE 2016 Convergence will be held Sept. 19-21 at the Suburban Collection Showplace in Novi, Mich. Ford Motor Company will provide Executive Leadership for the event.
IEEE Future Trends and Technology Seminar
On Wednesday, September 21 from 9 a.m. to 12:30 p.m., The IEEE, Southeastern Michigan Section, will present a seminar on future trends and technology, addressing pertinent and important topics that will be on the forefront of the automotive industry's roadmap to the future – automated driving, rapid proto-typing, software development, and network communications.
This seminar is free to all SAE 2016 Convergence attendees, or registration to the seminar alone can be purchased at the registration desk. For more detailed information on this seminar, please click here.
Mobile Comply Workshop: Introduction to Connected Vehicles
On Wednesday, September 21 from 9 a.m. – 1:30 p.m., Mobile Comply will host a four-hour course that introduces attendees to the evolution and future of connected vehicles. Connected vehicles will disrupt the industry over the next decade. Get the insight and education you need and what it means for the future.
Concepts explored in this course lay the basic of foundations in Intelligent Transportation Systems and terminology integral to success in this industry. Introduction to Connected Vehicles introduces topics that are driving the automotive industry such as, the rapid advances in on-board processing power, wireless communications, and cloud analytics. The course examines these concepts from automotive engineering, software and communications, and market perspectives.
There is a registration fee associated with this seminar. To sign up, please visit our registration page.
To learn more about conferences, programs, exhibitors and special events planned for SAE 2016 Convergence, visit http://www.sae.org/convergence.
To request media credentials, email pr(at)sae(dot)org or call 1-724-772-8522.
SAE International is a global association committed to being the ultimate knowledge source for the engineering profession. By uniting more than 127,000 engineers and technical experts, we drive knowledge and expertise across a broad spectrum of industries. We act on two priorities: encouraging a lifetime of learning for mobility engineering professionals and setting the standards for industry engineering. We strive for a better world through the work of our philanthropic SAE Foundation, including programs like A World in Motion® and the Collegiate Design Series™.