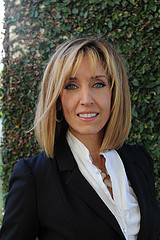 FinTech companies have raised the bar for consumer expectations of financial services. Consequently, banks that fail to upgrade outdated legacy systems will likely continue to lose market share to more technologically advanced competitors.
Tampa Bay, Fla. (PRWEB) September 14, 2016
New research published by NTT Data suggests that consumer loyalty is declining as banks have failed to modernize their legacy core systems, and 64% of banks view financial technology (FinTech) offerings as a threat.(1) A separate study by McKinsey & Company revealed the extent of banks' potential losses: by 2025, up to 40% of revenues and up to 60% of profits will be at risk.(2) Monica Eaton-Cardone, an IT executive with FinTech expertise, counsels banks to heed the research findings. She maintains that investing in technology and system upgrades now will help banks preserve their customer base, minimize losses to competitors and save money in the long run.
According to NTT Data, the majority of banks' core deposit systems were architected more than 30 years ago, and fully 78% of banks' spending for those legacy systems is on maintenance and regulatory compliance.(3) Among the banking industry survey respondents, 70% admit their existing processes cannot quickly adapt to change and 63% acknowledge they are challenged by the complexities of integration.(3) Though 80% of bankers say they plan to assess their core deposit system within the next 36 months, only 15% expect to begin a modernization effort within three years and just 4% expect to actually replace their core system within that timeframe.(3)
Meanwhile, FinTech firms have been gaining ground in the financial services market: 46% of consumers have an account with a FinTech provider and 22% describe FinTech offerings as "how banking should be."(1) Furthermore, the NTT Data report revealed that 1 in 3 consumers would strongly consider switching primary banks for better online or mobile technology, and 1 in 4 would consider switching to a bank they consider more tech-savvy in general.(3)
"FinTech companies have raised the bar for consumer expectations of financial services. Consequently, banks that fail to upgrade outdated legacy systems will likely continue to lose market share to more technologically advanced competitors," stated Eaton-Cardone, who currently serves as Chief Information Officer (CIO) of Global Risk Technologies and Chief Operating Officer (COO) of Chargebacks911. "Bank leaders should heed the research findings and recognize the long-term value in modernizing their core systems rather than spending over three-quarters of their budget to maintain legacy systems that are fast becoming obsolete."
Eaton-Cardone emphasizes that the research shows customers expect to bank when and how they choose. NTT Data reports that the top five things consumers want from banks are: 1) the ability to access their money immediately after making a deposit; 2) better customer service; 3) better benefits/cost of the relationship; 4) best tools for money management; and 5) best online and mobile technology.(3)
"Banks may be counting on customers' comfort level with traditional financial services providers to keep them from defecting to FinTech firms. However, consumers have openly expressed their willingness to switch banks for better technology; and given that some traditional banks have already started investing in modernization efforts, financial institutions may soon find themselves losing customers to their more tech-friendly peers," cautioned Eaton-Cardone. "I would advise banks to replace their legacy systems sooner rather than later. Not only will it help them to retain their existing customer base and save money they're currently spending on maintaining outdated systems, but it can help them win over new business from competitors that continue to lag behind the technology curve."
Eaton-Cardone welcomes the opportunity to discuss FinTech developments with finance and technology professionals at upcoming industry conferences and events. She will be presenting at the IATA World Financial Symposium in Singapore this month and at the ARC TravelConnect conference in Washington, DC, in October. She is also available for interviews and future speaking engagements. For more information, visit http://monicaec.com.
About Monica Eaton-Cardone:
Monica Eaton-Cardone is an accomplished entrepreneur, speaker, author and industry thought leader who is internationally recognized for her expertise in risk management, chargeback mitigation, fraud prevention and merchant education. Eaton-Cardone found her calling as an entrepreneur when she sold her first business at the age of 19. She later became an eCommerce merchant; and after grappling with chargebacks and fraud, she took it upon herself to develop a comprehensive, robust solution that combined agile technologies and human insights. Today, Eaton-Cardone's innovations are helping thousands of organizations achieve sustainable growth, and she continues to pioneer loss-prevention best practices as CIO of Global Risk Technologies and COO of Chargebacks911. Eaton-Cardone is a champion of women in IT and business leadership, and aims to inspire the next generation of young innovators through her nonprofit organization, Get Paid for Grades. Get to know her at http://www.monicaec.com.
1. NTT Data. "The FinTech Threat Is Real: 28 Million Households Are Ready to Move to a More Innovative Bank"; press release issued August 23, 2016. americas.nttdata.com/news/news/press%20releases/press-releases/2016-press-releases/the-fin-tech-threat-is-real-28-million-households-are-ready-to-move-to-a-more-innovative-bank
2. McKinsey & Company. The Fight for the Customer: McKinsey Global Banking Annual Review 2015; September 2015. mckinsey.com/industries/financial-services/our-insights/the-fight-for-the-customer-mckinsey-global-banking-annual-review-2015
3. NTT Data. Don't Fear Modernizing Your Core: Banking Innovation in the Digital Age; infographics/slides published April 19, 2016. slideshare.net/NTTDConsulting/dont-fear-modernizing-your-core-banking-innovation-in-the-digital-age-61089885