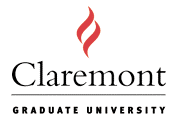 "Each has rich professional expertise and insight that will greatly enhance our work in the months ahead," said University President Robert Schult and Board Chair Michael Rossi in an announcement to the university's community.
Claremont, CA (PRWEB) September 08, 2016
Claremont Graduate University announced today the election of four new members of the university's Board of Trustees, which is pursuing a strategy of expansion to enhance stewardship of the university.
The new trustees, who were welcomed to the university during their first Trustee meeting of the new academic season, are: Mark Chapin Johnson, Ernie Maldonado, Laila Pence, and John Pritzlaff III.
"Each has rich professional expertise and insight that will greatly enhance our work in the months ahead," said University President Robert Schult and Board Chair Michael Rossi in an announcement to the university's community.
While Maldonado and Johnson bring business acumen and an alumni perspective to the Board (both hold doctorates from the university), Pence is a nationally-recognized wealth manager and financial planner, and Pritzlaff, a racing industry executive from a family well-known in Arizona and national politics, studied management with the university's Peter Drucker during his years as a Claremont McKenna undergraduate.
"Studying with Drucker and seeing that we have such an amazing graduate school are among the best experiences of my Claremont years," Pritzlaff said about his election.
For more about each of the university's new trustees, see the following biographies, which were also included as part of the university-wide announcement.
****
Founded in 1925, Claremont Graduate University is one of a select few American universities devoted solely to graduate-level education with more than 2,000 students pursuing graduate degrees in more than 20 distinct areas of study. The university belongs to a consortium of schools in Southern California that includes Pomona College, Pitzer College, Claremont McKenna College, Scripps College, Harvey Mudd College, and Keck Graduate Institute.
Biographies: New members of CGU's Board of Trustees:
Mark Chapin Johnson
A prominent figure in entrepreneurial and philanthropic circles, Johnson studied Political Science at CGU (PhD in 2012; MA in 2010); he also completed a BA in social sciences from Chapman University in 2005. Currently Johnson serves as a member of Chapman's faculty and Board of Trustees and as a Board Member and Overseer of the Hoover Institution at Stanford University. His other service has included several affiliations with UC Irvine and serving as former chair of Chapman's Institute for the Study of Media and Public Interest at the Dodge College of Media Arts.
In addition to his academic distinctions, he has been the entrepreneurial force behind the creation of several major businesses, including Eastland Securities Corporation and Chapin Specialty Healthcare. He is a developer, builder, and owner of commercial/residential properties across the western U.S. and the founder of the Mark Chapin Johnson Trust and the Mark Chapin Johnson Foundation. His civic and philanthropic service includes Boys Hope/Girls Hope, Pacific Symphony Orchestra, World Affairs Council of Orange County, Orange County Performing Arts Center, Southern California Entrepreneurship Academy, and YMCA of Orange County.
"It is an honor to join CGU's Board," Johnson says. "I'm thankful for the education I received at the university and for its impact on my life. I look forward to working with my fellow Trustees to ensure that future students enjoy the same kind of exceptional education that I received."
Ernie Maldonado
An active supporter and alumnus of Claremont Graduate University (PhD in criminal justice, 1983), Ernie Maldonado has devoted his career to public service, including ten years as an Air Force intelligence specialist, thirty years as a member of the Los Angeles County Sheriff's Department and, overlapping, three decades as an adjunct professor at local universities. Maldonado completed his undergraduate studies in Public Management and Public Administration at Pepperdine University.
As a member of the military, Maldonado served in Europe, Asia and the United States. While working in law enforcement, and ultimately rising to the rank of Captain, he attended and graduated from the Federal Bureau of Investigation's National Academy and the FBI Southwest Command College. As an adjunct professor, Maldonado has taught graduate and undergraduate coursework in both the UC and Cal state systems and until recently he taught in the College of Business and Public Management at the University of La Verne, focusing on Leadership and Organizational Behavior studies. At CGU, Maldonado has been a member of the Advisory Board of the Division of Politics and Economics, and, with his wife Mary, he recently established the Ernest M. and Mary J. Maldonado Endowed Leadership Fund at CGU.
"CGU has been part of my life for more than three decades," he says. "I can't tell you how thrilled I am to join the Board at this very important moment in our history. We have much work to do, and we have a great community that's ready to accomplish it."
Laila Pence
A nationally-recognized financial planner, Laila Pence has been honored with top rankings in several leading financial publications. She is President and co-founder (with her husband Dryden Pence) of Pence Wealth Management, a registered investment advisory firm. Pence studied economics at UCLA and received her certified financial planner designation from the College for Financial Planning. She is an Accredited Investment Fiduciary, insurance and variable annuity licensee, as well as a licensed real estate broker specializing in 1031 exchange transactions and triple net leases.
Pence brings to the Board a deep understanding of service and a background of relationship-building and client trust that will make her a discerning steward of the university. Clients, she told the Orange County Business Journal in an interview, "don't care what you know until they know you care." Her journey to professional achievement is inspiring: her family left Egypt in the wake of the Six-Day War, and, as a teen, she supported her family by selling hot dogs and knishes on the Staten Island Ferry. Today, the Pence family actively supports a number of organizations including: Harvard University, the Egyptian American Organization, Orange County United Way, Saddleback Church, and U.S. Army ROTC. Her election as a CGU Trustee marks her first trustee post at the graduate education level.
"The university offers so many wonderful things to students," she says. "I think of the opportunities that opened for me when my family came to this country, and I want to help provide the same opportunities for today's CGU students."
John Pritzlaff III
An alumnus of Claremont McKenna College and a leading executive in the racing industry, John Pritzlaff III is a member of a family well-known in Arizona and national politics. His late father, John, held seats in the Arizona House of Representatives and Senate as well as a diplomatic role as Ambassador to Malta during the Nixon presidency. His mother Mary Dell, who passed away last year, was also widely active in Arizona politics and philanthropy.
A recipient of a bachelor's degree in 1976 from CMC in International Economics, Pritzlaff also holds an M.I.M. International Finance from the American Graduate School of International Management (Thunderbird). Today, based in Denver, he divides his time and energies as CEO of Libra Sport and Radical Texas, two companies focused on prototype development and sales in the racing car industry. He is also a former member of CMC's Board of Trustees.
Drawing on his core belief in the principles of leadership and responsibility, Pritzlaff says CGU has a competitive edge against its peers because of its rich academic tradition—something he experienced during his undergraduate years. As a CMC student, Pritzlaff studied management with Peter Drucker, who arrived at the university in the early 1970s. Pritzlaff said he appreciates how CGU has always given undergraduates of The Claremont Colleges a chance to study and engage with faculty members like Drucker.
"I can still remember sitting in the classroom with him, and I am thrilled to see it come full circle now," said Pritzlaff. "It's an honor to join this board, which is one of the finest in the Claremont Colleges."