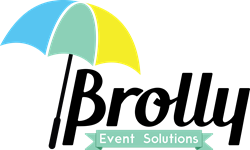 Our goal with this latest version release was to empower event organizers to take the lead on their events with more access and control. It allows our platform to be deployed with an incredibly flexible footprint.
Denver, Colorado (PRWEB) September 12, 2016
The leader in event commerce and trade show ordering, Brolly Event Solutions, will be rolling out the latest version of their award-winning event technology platform at 30+ events across the U.S. and Canada this fall. Internally dubbed '3.0' this latest version marks the largest advancement from the company since it's inception, with major improvements to the system's underlying data architecture. With this newest version Brolly has made their software more scalable and accessible to allow more events than ever to experience the benefits of event commerce.
Event organizers will now have unprecedented control over their events via a proprietary "Organizer Portal", in which users can control Brolly's registration, leads and commerce systems from one location. What's more, individual exhibitors will be able to upload sales materials, create lead qualification surveys, and instantly access lead data via the Brolly "Exhibitor Portal". This level of control and access was the major impetus for the revolutionary changes in this software release.
Brolly's other key event technology modules weren't left out of the improvement process either. Brolly Registration drastically reduces wait time and staffing requirements with self-serviced "Express Reg" stations, and now supports fully paperless events. Brolly Leads not only has simplified the lead capture and qualification process, but also now allows exhibitors to directly distribute sales materials from the app. Brolly Commerce, has a refined user interface that allows more complex orders to be taken by exhibitors in even less time.
Since 1999 the team Brolly Event Solutions (the new brand name for event technology at Data Connect) have been refining event commerce systems B2B tradeshows. What started off as a Micros-based system to replace paper ordering is now a robust, scalable app-based solution built for modern events. With the systematic changes in their newest release they hope to bring the value of event commerce to a far wider range of events.