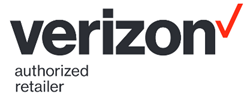 Winston Salem is a great city, and we're glad to have this opportunity to expand in the Triad.
WINSTON SALEM, N.C. (PRWEB) September 10, 2016
Cellular Sales, the nation's largest Verizon premium retailer, will be expanding its presence in Winston Salem when it opens a new store in the Center Stage Shopping Center in September.
The Cellular Sales store will be located at 301 Jonestown Road and is expected to open on Sept. 19. It will represent the company's 55th North Carolina location and its fifth store in Winston Salem.
"North Carolina was the first state Cellular Sales expanded to outside of Tennessee, and it continues to be a great place of growth for us," Cellular Sales Regional Director Don White said. "Winston Salem is a great city, and we're glad to have this opportunity to expand in the Triad."
In addition to being the largest independent Verizon Wireless retailer, Cellular Sales is also one of the fastest-growing privately held companies in the nation. It was recently recognized for its growth by Inc. Magazine, which named Cellular Sales to its 2016 Inc. 5000. It is the eighth time the company has made the list.
"Our strong commitment to customer service is what has made Cellular Sales so successful," White said. "As we've grown, that commitment has only gotten stronger."
Cellular Sales expects to hire 15 people prior to the opening of the store. Individuals interested in applying for jobs at the Winston Salem Cellular Sales store should contact Cellular Sales Recruiter Adam Ivers at Adam.Ivers(at)cellularsales(dot)com.
About Cellular Sales
Headquartered in Knoxville, Tenn., Cellular Sales was founded in 1993 and has been named by Inc. Magazine as one of the nation's fastest-growing privately owned retailers for eight of the past nine years. The company currently employs nearly 5,000 people and operates approximately 550 stores nationwide. Job seekers may visit jobs.cellularsales.com. For more information on the company, visit cellularsales.com.
###