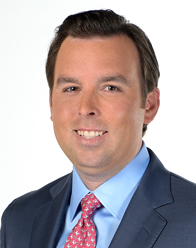 Bergen County, New Jersey (PRWEB) September 14, 2016
Morgan & Morgan's ClassAction.com has announced that the firm has filed a product liability lawsuit (case number: BER-L-6537-16; Superior Court of New Jersey, Bergen County) against Samsung on behalf of Daniel Ramirez, a 23-year-old man from California. The complaint alleges that on the morning of May 30, 2016, "at the Campus Book and Supply Store in Akron, Ohio for a construction project in the scope of his employment for National Property Solutions Group ('NPSG')," Mr. Ramirez's Samsung Galaxy S7 Edge cell phone exploded and caught fire in Mr. Ramirez's pants – burning directly through his boxers and pants… and engulfing Mr. Ramirez's leg in flames.
The explosion allegedly "cause extensive damage to Mr. Ramirez, including but not limited to second degree burns to his right thumb and index finger as well as second and third degree burns to his right upper leg." Mr. Ramirez was transported to Akron Children's Hospital, where he was, according to court documents, "treated for extensive burns; which included a significant skin graft injury to his right leg."
Mr. Ramirez's cell phone, according to the complaint, "was completely charred and destroyed as a result of the explosion." (The complaint includes photos of the charred S7 Edge.)
"Although Mr. Ramirez was able to remove the cell phone, he was unable to quickly remove his pants and boxers because the Samsung Galaxy S7 Edge cell phone ignited his pants and melted them to his leg leaving Mr. Ramirez in shock and extreme pain," the complaint states.
The complaint, filed by Morgan & Morgan, claims that as a result of Samsung's negligence, "Mr. Ramirez sustained severe, permanent and life-altering injuries including but not limited to his groin, legs, and lower back and is currently undergoing extensive physical therapy."
Mr. Ramirez seeks damages for medical bills, pain and suffering, and physical and financial harm. (The full amount of those damages has yet to be determined.)
The complaint states that Mr. Ramirez "heard a whistling and screeching sound and noticed his pockets vibrating and moving around, as well as thick smoke ascending from his pocket."
The complaint also alleges that Samsung "delayed rollout of all of its [Galaxy Note] phone related devices in response to various reports on social media showing charred and burnt phones as a result of 'explosions' from the battery."
"Only two weeks later," the complaint continues, "Thursday, September 1, 2016, SAMSUNG representatives released an official statement explaining that they were ceasing all sales of the Samsung Galaxy Smartphone and issuing a global recall as a result of reports of 35 faulty phone batteries."