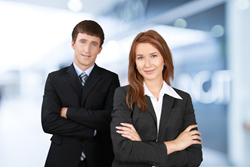 A little bit of thought applied to organizational needs can spark amazing, productivity enhancing SharePoint solutions.
Hoboken, NJ (PRWEB) September 09, 2016
A NYC area retail technology consultant and MSP presents a list of useful ideas to help businesses get the most out of Microsoft's SharePoint product, a web application launched in 2001 that integrates with Microsoft Office and Office 365. The list appears in a new article on the eMazzanti Technologies website.
The highly configurable SharePoint application is used creatively by about 300,000 organizations globally to manage a wide variety of information and business needs. The article seeks to spark creativity to help organizations develop new and enhanced uses for the product.
"SharePoint's broad functionality enables a myriad of business uses," stated Jennifer Mazzanti, President, eMazzanti Technologies. "A little bit of thought applied to organizational needs can spark amazing, productivity enhancing SharePoint solutions."
Below are a few excerpts from the article, "25 SharePoint Ideas to Use in Your Business."
"Readers liked our post, Ideas to Help You to Use SharePoint Effectively in Your Business. So, here's an updated list of 25 SharePoint ideas currently in use by real organizations. Adapt these to your business, law firm, medical office or retail organization to get the most out of SharePoint and SharePoint Online.
1. Use SharePoint and Office 365 to provide a flexible physical work environment for mobile, front line or any workers no longer tied to a desk…
3. Create a retailer employee portal to provide online access to store deals; digital work schedules, pay slips, and other HR forms…
7. Use Office 365 Video and Office Delve to make it easy for law firm employees to reach into the organization intellectual resources to find creative ways to solve problems…
25. Foster a digital mindset to increase productivity, taking work beyond the constraints of paper, assigned desks, geographies, and time zones."
The Future of SharePoint
At a May 4, 2016 Future of SharePoint event in San Francisco, Microsoft CEO Satya Nadella shared his vision of how Microsoft is "reinventing productivity and business process with SharePoint, OneDrive for Business and the entire Office 365 service."
As one of the 200 Top Microsoft U.S. Partners, eMazzanti Technologies is committed to the future of SharePoint and excels at implementing revenue enhancing solutions for business based on SharePoint, Office 365 and other Microsoft Technologies.
Related Resources
Improve compliance with Office 365 E5 plan
Shadow IT and BYOD—Conquering These Corporate Cousins
About eMazzanti Technologies
eMazzanti's team of trained, certified IT experts rapidly deliver cloud and mobile solutions, multi-site implementations, 24×7 outsourced network management, remote monitoring and support to increase productivity, data security and revenue growth for clients ranging from law firms to high-end global retailers.
eMazzanti has made the Inc. 5000 list seven years running, is a 2015, 2013 and 2012 Microsoft Partner of the Year, and a 5X WatchGuard Partner of the Year. Contact: 1-866-362-9926, info(at)emazzanti(dot)net or http://www.emazzanti.net Twitter: @emazzanti Facebook: Facebook.com/emazzantitechnologies.