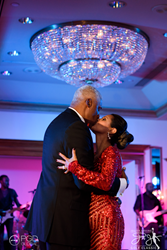 Philadelphia, PA (PRWEB) September 09, 2016
Hall of Fame Basketball forward Julius 'Dr. J' Erving will host the 2nd annual Julius Erving Golf Classic this weekend, Sept. 10-12, at the Sofitel Hotel, a sophisticated, luxurious, downtown hotel in Philadelphia, PA. The three-day event presented by Delta Air Lines will welcome celebrities, golfers, fellow sports legends and athletes for a one-of-a-kind weekend of lifestyle, sports and entertainment. In addition, The ACE Club will host the 2016 Elite Partner Practice Rounds on Sunday, September 11 as well as the Julius Erving Golf Classic on Monday, September 12.
"From the bottom of my heart I would like to thank each of our dedicated partners and participants. We certainly couldn't do this event without their invaluable support," said Julius Erving. "We are looking forward to another unforgettable experience in Philadelphia with The Salvation Army."
Other key event sponsors include: The Philadelphia 76ers, Zacapa & Tanqueray, Mosaic Real Estate, Wells Fargo, Under Armour, Mitchell & Ness, Ashton Cigar Lounge, Tiffany & Co., Wawa, The Royal Worthington & The Royal Athena, Le Meridien, Vessel, Steigen, Confident White, Monster Cables, Healthcare Highways, BET Networks, PING Golf, Dick's Sporting Goods, Stance Socks, Perrier, Wade Ford and Roots of Fight.
"As a brand that pays tribute to legendary athletes and pop cultural icons, there may be no better fit than the Doctor," said Roots of Fight co-founder Jesse Katz. "We are honored and humbled to partner with Dr. J on this event and our first collection paying tribute to the Roots of Basketball."
"The Royal Athena in Bala Cynwyd and The Royal Worthington in Malvern are proud to partner with The Julius Erving Golf Classic," said Jenn Donal, Corporate Sales Director. "Our luxury properties offering fully furnished bedroom suites and luxe amenities have been a host to The Erving Management Team as they prepared for this event in Philadelphia."
The Julius Erving Golf Classic will kick-off on September 10, with the Erving Youth Basketball Clinic in partnership with the Salvation Army of Greater Philadelphia. The clinic will be followed by a special Julius Erving Community Panel, where Erving along with fellow NBA Legends and notable Philadelphia personalities will discuss the betterment of sports and local initiatives within Philadelphia. The following day, The ACE Club will host guests for the Elite Partner Practice Rounds followed by the highly anticipated Red Carpet, Pairings Party and Erving "Black Tie" Ball with special guests and musical performances. On the final day, all golfing guests will head to the ACE Club to tee-it-up in the Official Julius Erving Golf Classic Tournament. While participants are on course, ladies will enjoy a Wine, Cheese and Chocolate Experience with Dorys Erving, wife of Mr. Julius Erving, presented by Piu Facile Wine Imports.
A select number of tickets are still available for this exclusive event. For ticket information, please contact PGD Global at 310.926.4075
Celebrity guests include: Actor and comedian Chris Tucker; ESPN Anchor Jay Harris; Current 76ers – Elton Brand, Jahlil Okafor, Jerami Grant, Robert Covington and Gerald Henderson Jr.; Former MLB stars Reggie Jackson, Joe Carter and Dave Stewart; former NBA greats – Alonzo Mourning, Allen Iverson, Shaquille O'Neal, Reggie Theus, John Starks, Gerald Henderson Sr., World B Free and Wali Jones; Golf Legend, Lee Elder; Former NFL Legends – Marcus Allen, Richard Dent, Keith Byars, Joe Washington, Jerome Bettis and Mike Quick; Golf Fashionista Seema Sadekar; R&B Legends Eddie Levert and Johnny Gill; Music Royalty Tony Cornelius; Sixers play by play Announcer Mark Zumoff and in-arena host Christian Crosby. For a complete list, visit: http://juliuservinggolfclassic.com/
About the Julius Erving Golf Classic
The Erving Classic celebrates the achievements of Julius "Dr.J" Erving in the city of Philadelphia with a portion of the proceeds benefiting the Salvation Army, a non-profit organization dedicated to bringing comfort, food, shelter and care to the needy around the world. The event also benefits Grab A Ball & Play, an organization that gifts athletic balls to children who are underprivileged, as well as DEFY, an organization that provides healthy meals and nutritional development to children who struggle with obesity. VIP Packages for the Julius Erving Golf Classic can be tailored to include golf, hospitality, and invitations to the private parties. For information on Erving tickets, packages and experiences, call Play Golf Designs Inc. at 310.926.4075 or email info(at)playgolfdesigns(dot)com. For media inquiries: Rachel Rees: Rachel(at)pgdglobal(dot)com.
About PGD Global
Play Golf Designs, Inc. (PGD Global) is a golf marketing & event company, directing and participating in luxury events for some of the world's most legendary athletes, entertainers and organizations including Coach Mike Woodson, Julius Erving, Jeffrey Osborne, The Broadcasters Foundation of America, Jerome Williams, Reggie Jackson and Ahmad Rashad. PGD blends pop culture and entertainment, creating the most unique, innovative golf events and experiences for each client. PGD Global focuses on celebrating diversity and inclusion in golf while welcoming women to the game with open arms. Specializing in connecting golf to the modern world of trends and fashion, PGD Global operates golf and lifestyle events and experiences all around the country, welcoming new golfers and businesses to the game. http://pgdglobal.com/. Tweet or Instagram @PGDGlobal or Facebook http://www.facebook.com/PlayGolfDesigns
About The ACE Club
The ACE Club in Lafayette Hill, Pennsylvania is the most exclusive corporate club in Greater Philadelphia. The 35,000 square foot clubhouse is the centerpiece of the 300+ acres of pristine, manicured grounds. The comprehensive clubhouse has multiple meeting rooms for corporate meetings and small corporate events, and the entire structure is outfitted with the latest state-of-the-art technology and wireless capabilities. The ACE Club is also home to one of the top-ranked golf courses in Philadelphia—it was noted in January 2015 on Golf Digest's Best in State, and is ranked in the top 20 private courses for Pennsylvania. The 7,500 yard Gary Player Signature Design course is equipped with five tee placements catering to golfers of all abilities. With one of the top caddie programs in Philadelphia to help you navigate the golf course, The ACE Club is a true golf experience. For more information, visit their website at http://www.theaceclubonline.com
About Sofitel
Sofitel, AccorHotels' authentic luxury brand, blends local culture and French art de vivre to create magnificent moments for international travelers seeking a uniquely elegant experience. Guests staying at one of Sofitel's 121 addresses will enjoy design, culture, gastronomy and wellness. All over the world, Sofitel promises travelers looking for contemporary accommodation, a skillful blend of local culture and French art de vivre. Each address is distinctive, with its own "cousu-main" service, stylish interior, and inspired and creative gastronomy. The brand's hotels are located in large cities like Paris, London, Berlin, New York, Rio de Janeiro, Dubai, Bangkok, Singapore and Shanghai, or set against wonderful landscapes in destinations like Morocco, Egypt, Thailand and even French Polynesia. Tweet us. IG us. Visit us.