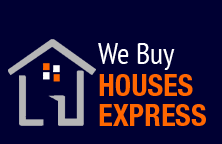 Arlington, VA (PRWEB) September 09, 2016
We Buy Houses Express, the company that provides competitive cash offers for "As Is" homes, is pleased to announce it has moved to a new office in Arlington, VA.
Despite past uncertainly brought about by challenging economic times, the real estate market in Virginia is holding its own. According to research by Trulia, five years ago the median sales price for properties with up to four bedrooms was $545,000. Three years ago that number rose to $587,000 and the most recent numbers (from May to August) show a rise to $600,000. Year over year, sales rose for all properties with 2-5 bedrooms, and only dipped slightly for 1 bedroom homes.
Despite these strong sales trends, many home owners in Virginia failed to take advantage of the market upswing because they did not want to renovate their home for resale and then further lose equity by paying a commission fee. Knowing this, We Buy Houses Express entered the market with a very progressive idea – to offer cash for "As Is" homes. This concept has been around for a while; We Buy Houses Express is progressive within this concept because:

The company services anyone that wishes to quickly liquidate a house for cash – siblings that have inherited a home, residents facing a quick move due to military or job obligations, downsizing seniors, etc.
The sales, trades and administrative team have significant real estate industry experience and this means homes can be quickly and easily assessed over the phone.
Fast assessment means a competitive cash offer is given in as little as seven minutes.
Once accepted, the home owner can quickly get on with his or her life without having to deal with renovations, staging, home visits, paying commissions and other hassles.
We Buy Houses Express then renovates the home, if needed, to match the current trends and the price point of the neighborhood, thereby adding value to each community in which it operates.
We Buy Houses Express' buying power, robust financial backing and years of experience is what enables the company to quickly provide a competitive cash offer, while never wavering from exceptional customer service.
This service model has resulted in the rapid growth of We Buy Houses Express, and the company has moved its office so that it can continue to offer outstanding service and fast cash offers while maintaining sustainable corporate growth.
To learn more about how We Buy Houses Express is making a difference in Virginia, Maryland, and District of Columbia or to learn how homeowners can get a quick, competitive cash offer on the home "As Is", please visit webuyhousesexpress.com/how-we-buy-houses.
About We Buy Houses Express
We Buy Houses Express has completely changed the way homes are bought and sold. The emphasis is on the "express" part of the name. Thanks to this incredibly innovative company, home and property owners have the fastest possible means of liquidating their real estate assets into fast cash. Loved by home owners, landlords clearing out rental properties, military families and real estate investors alike, those who use We Buy Houses Express love the fact that they can get a competitive cash offer within seven minutes for homes they don't need to fix up in order to sell. How does this company do it? With an experienced team lead by an expert in the field who understands the home buying and selling process, and also understands the needs and wants of those looking to sell. Each client is treated with the respect, care and dignity they deserve – and each client gets cash fast for their asset.
Contact Details:
We Buy Houses Express
4601 N. Fairfax Dr, Suite 1200
Arlington, VA 22203
Phone: 1-877­724­4261
Source: We Buy Houses Express
###