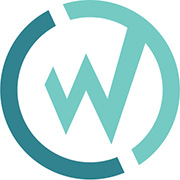 Charlottesville, VA (PRWEB) September 09, 2016
WillowTree, a leading digital product and mobile agency, has launched Salix™, a flexible framework for media and entertainment companies to launch high-quality video on demand (VOD) and Over-The-Top content (OTT) streaming experiences across platforms in weeks, versus months with previous tools. Delivering incredible video experiences wherever users are has become strategically important for both the media industry and enterprise companies communicating with thousands of customers or employees. Salix meets the needs of both types of organizations, reducing costs and timelines while providing the flexibility to launch products with best-in-class design.
Salix provides clients the ability to select from themed templates, which can be launched in just weeks, or opt to implement a fully-customized Salix configuration, featuring a unique presentation layer/UI showcasing their brand, but at a much lower cost than a complete custom project. To bring Salix to life, WillowTree leverages IBM Cloud Video technology to provide simplified and scalable video publishing and video distribution for any consumer device platform or destination. Together, IBM Cloud Video and WillowTree bring nearly 20 years of expertise in custom, multi-platform mobile app design, media strategy engagement and development, as well as video distribution, management, and monetization.
"The use cases for digital video are so diverse that it is imperative for the IBM Cloud Video Unit to have the flexibility to work within any given time line for our clients," said David Mowrey, Vice President of Strategy and Business Development at IBM Cloud Video. "WillowTree helps us to serve our customers with OTT solutions, that not only meet major entertainment needs, but also provide the additional benefit of speed to market. This level of fast-paced flexibility is a tremendous asset to any company looking to stay at the forefront of the digital video industry today."
"IBM Cloud Video has been an incredible resource to bring Salix to life," said WillowTree's CEO, Tobias Dengel. "We are excited for all of the opportunities Salix can provide media and entertainment companies like the Canadian Broadcast Corporation, CBC, who has already implemented Salix for its digital-growth strategy including its multi-device streaming needs. What we are most proud of is having architected a highly-flexible system that can deliver truly-incredible user experiences in weeks, or act as the component layer for a more custom solution--but in both cases, significantly reduce costs versus other solutions."
Supported Salix platforms include iOS (iPhone, iPad, and Apple TV); Android (phone, tablet, and Chromecast); and Responsive Web (desktop, tablet, and phone). Xbox, PS4, Roku, and Tizen platform support will be launching in the coming months.
Core Salix Features & Functionalities

Integration with IBM Cloud Video's video logistics, video publishing and subscriber access capabilities
Implement themed templates or custom, cross-platform UI/UX design
Manage marketing content dynamically using Salix's web-based CMS – also integrates to IBM Cloud Video Catalog and Subscriber Manager
Regulate CRM with geo-blocking, DRM, and obfuscation
Implement analytics platforms such as Google Analytics, Omniture®, comScore, Adobe Analytics, Akamai, and Conviva®
Support advertising video on demand (AVOD) and subscription video on demand (SVOD) services
IBM Cloud Video and WillowTree will demo Salix™ at the this year's IBC Conference, the premier event for professionals engaged in the creation, management, and delivery of entertainment and news content worldwide, taking place September 9-13 in Amsterdam.
About IBM Cloud Video
IBM Cloud Video delivers reliable and scalable video streaming services globally. Combining robust video functionality and exceptional cognitive abilities, IBM Cloud Video provides one of the most comprehensive video offerings available today. For more information on IBM Cloud Video, please visit http://www.ibm.com/cloud/video.
About WillowTree, Inc.
WillowTree, Inc.® is a team of creatives and engineers building digital products that are used by millions. Founded in 2007, WillowTree is a chosen partner of companies like GE, Johnson & Johnson, Time Warner, PepsiCo, Wyndham, AOL, AEG, and Harvard Business Publishing. Clients across the enterprise, media and entertainment, retail, and healthcare industries trust WillowTree to guide their mobile projects. We Take Mobile Personally™. For more information, visit http://www.willowtreeapps.com.