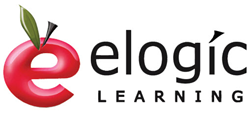 This latest update...gives our clients the ability to tailor the messaging within the LMS to very specific user groups making their training programs that much more effective.
Tampa, Fla. (PRWEB) September 13, 2016
In the most recent set of new enhancements to its eSSential Learning Management System (LMS), eLogic Learning has provided its clients with new, rich features that will make multi-theme environments more configurable for each theme's user base.
Many eSSential clients create multiple themes based on the needs of particular users. These themes could be set for particular departments or job roles as well as for a variety of external user bases for extended enterprise clients.
Themes can be branded with different colors, backgrounds, banners, tabs, label descriptions, and more. With the latest enhancement, administrators and theme managers will have even more flexibility in theme page branding, functionality and differentiation from other LMS user groups.
One feature greatly requested in the industry is the ability to create specific homepage or other user-facing page content for each theme. Clients using themes based on organizational departments, different customers, other user groups, etc. can now upload content that pertains to that particular group, i.e. new sales incentive announcements for the sales department theme or a customer branding theme.
In addition to the newly configurable content area, administrators are also able to assign theme managers. These theme managers will have access to view and edit the themes they have been assigned to, which will make communicating through the LMS more effective.
"This latest update is a great addition to our current LMS functionality," says Mark Anderson, CEO of eLogic Learning. "It gives our clients the ability to tailor the messaging within the LMS to very specific user groups making their training programs that much more effective. Excellent for extended enterprise users!"
Other enhancements in this particular release include additional ad hoc reporting data sources, advanced organization selection, ability to schedule standard reports in addition to ad hoc reports, additional reminder notifications, and more.
These enhancements are developed based on a combination of client feedback and emerging industry trends. They are released in small batches to all eLogic clients every 3-4 weeks, which allows clients to learn new features and functionality over time as opposed to one large enhancement release once or twice a year. They can be turned on or off at the client's discretion and are provided at no additional cost.
To find out more about the eSSential LMS, visit our website at http://elogiclearning.com/essential-lms.
About eLogic Learning
A leader in the eLearning industry, eLogic Learning offers organizations world class, comprehensive LMS technology and content solutions that save costs and increase productivity. The eLogic eSSential LMS supports over five million monthly users and was named a #1 Corporate LMS by Talented Learning, Top 3 LMS by E-Learning 24/7 and Top 20 by Capterra. The eSSential LMS makes it easy to manage eLearning, instructor-led and virtual training events, keep up with regulatory compliance requirements, analyze training usage and results, sell courses online with robust ecommerce features, and much more.
In addition to its Learning Management System, eLogic develops custom eLearning content and provides an extensive third-party courseware library. With a comprehensive turnkey approach to implementing learning strategies, eLogic offers professional services and proven expertise in content strategy, business process change and the development of corporate training programs.