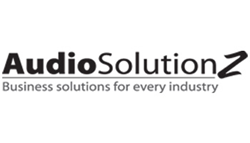 Effective supervision of former colleagues and peers is a huge challenge that requires the supervisor to adopt a new philosophy, a new attitude, and new leadership strategies
Durham, NC (PRWEB) September 13, 2016
Higher education in the U.S. is going a paradigm shift. Not only are educators dealing with increasing dropouts and reducing federal funding, they also have to deal with disgruntled colleagues and other staff when they move into supervisory roles. To help higher education professionals navigate this complex and challenging situation, AudioSolutionz will host a Live Webinar presented by noted expert Aaron W. Hughey titled "Supervising Former Peers in Higher Education: Realities, Challenges, and Opportunities" on Tue, September 27, 2016. This session aims to explore the challenges faced by student affairs professionals and higher education administrators when transitioning to a supervisory role.
Higher education administration can be very challenging, especially as many individuals promoted into leadership roles lack formal training in basic supervisory concepts and applications. Even for experienced leaders, effective supervision is a challenge. For academic managers, without formal experience, supervising former colleagues, co-workers and peers is especially challenging. Some of the challenges include former colleagues disagreeing with the new supervisor, balking at doing assigned tasks that they don't want to, and other acts of indiscipline and rebellion.
When promoted into a leadership position directly supervising former colleagues and co-workers, the situation requires the adoption of a new philosophy, a new attitude, and new leadership strategies. The rules have changed and in order to be successful in the new role, understanding the new rules and how to use them advantageously is essential.
This informative and educative training session by expert speaker Aaron W. Hughey will provide evidence-based tools and best practices needed to successfully negotiate, manage and lead former peers in higher education, including the dynamics of supervisor to faculty interaction. Aaron will share his personal experience and offer best ways to handle this unique supervisory situation, with considerations and concerns unique to supervising former peers. He will discuss actual case studies involving supervisors managing their former colleagues and co-workers and the issues faced by them. In addition, Aaron will go over some important questions and a brief quiz will be provided to participants to give feedback on their potential to effectively supervise former peers.
For Registration visit: https://www.AudioSolutionz.com/education/supervising-former-peers-higher-education.html
Get $30 off on our conferences and webinars. Use Code PRWEB30 on checkout (applicable for all purchases).
About AudioSolutionz
AudioSolutionz is the country's leading source of knowledge and training for professionals in the Education sector. Our conferences and webinars on the Education sector are conducted by nationally renowned experts and consultants who provide a fresh perspective on educational issues and latest regulations. AudioSolutionz offers important updates, regulatory knowledge and compliance information on the hot topics in this sector. It has provided thousands of professionals in Educational institutions the opportunity to get answers to their most complex questions directly from experts. To know more visit: http://www.AudioSolutionz.com