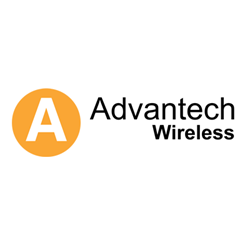 Montreal, CANADA (PRWEB) September 09, 2016
Advantech Wireless, a global leader for High Throughput Satellite (HTS) broadband communications solutions, announced today the release of the Second Generation Gallium Nitride (GaN) Technology based 125W to 200W Ka-Band UltraLinear Solid State Power Amplifier / Block Upconverter (SSPA/BUC) products.
Following the success of Advantech Wireless 100W Ka-Band GaN-based units which have been adopted by several military organizations, Advantech Wireless launches its new series of Ka-Band GaN-based SSPAs/BUCs.
The new UltraLinear GaN based SSPAs are designed to operate in harsh outdoor environments and have been designed for Ka-Band LEO and GEO satellite up-link applications. The GaN-based SSPB-4010Ka series are integrated units, complete with detachable power supply, phase-locked oscillator, mixer, filter and proprietary cooling mechanism. Intended for outdoor operation, these Second Generation GaN-based systems are the most advanced GaN based Ka-Band units in the market providing higher power and higher reliability.
Cristi Damian, VP Business Development at Advantech Wireless said, "Ka-Band Solid State Technology is part of Advantech Wireless' product development road map since 2000 when we developed the first worldwide Ka-Band terminal to be Mil certified by the precursor of what we now know as WGS. GaN technology allows us to reach power levels that were not possible before, and to serve customers that are looking for solutions in this fast growing market segment."
VISIT ADVANTECH WIRELESS AT IBC 2016 – BOOTH NO. 1.F40