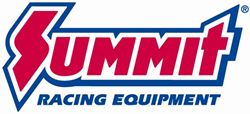 Tallmadge, OH (PRWEB) September 12, 2016
Summit Racing now carries XForce Varex Mufflers. They feature a butterfly valve mechanism driven by an electric motor--the valve redirects the exhaust gas flow based on the driver-selected sound level. For a mellow sound, exhaust gas goes through the muffler's chambered system (similar to a factory high performance muffler). At full open, the exhaust gas goes through the center tube, much like a straight-through muffler. Since the angle of the butterfly valve is infinitely adjustable, the sound can be set at any level between the two points.
XForce Varex Mufflers are universal-fit and made from polished 304 stainless steel. They require no hard wiring to the vehicle—the control module plugs into a 12V power socket inside the car. The mufflers come with the control module, wiring harness, and a remote to adjust the sound level. A dual-plug wiring kit is available for cars with a dual exhaust system.
Summit Racing also offers XForce Varex Cat-Back Exhaust Systems. The fully stainless steel systems feature a pair of Varex mufflers, tubing, exhaust tips, and muffler control module and remote. Current applications include 2010-15 Camaro, 2016 Camaro SS, 2015-16 Mustang 2.3L Ecoboost, and 2008-09 Pontiac G8.
Summit Racing Equipment
http://www.summitracing.com
1-800-230-3030