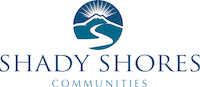 "This home represents the future of senior care in Texas." ~Michael G. Wallace, CEO, Shady Shores Communities
San Saba, TX (PRWEB) September 11, 2016
Shady Shores Communities (http://www.ShadyShoresCommunities.com) has announced the grand opening of their new skilled nursing facility in San Saba. The new facility which opened its doors earlier this month is a major development for the town of nearly 3,200. As part of Shady Shores Communities' long term goal of providing the latest advances in senior care, the home will feature:

73 beds, many with private rooms and full private bathrooms
State-of-the-art wireless technology throughout the building
Expanded common areas with a full beauty shop, coffee bistro, and covered patios
Extensive therapy facility with the newest technology, and a private entrance to serve the entire community
Michael G. Wallace, CEO of Shady Shores Communities stated, "This home represents the future of senior care in Texas. The amenities and technology we have built into this facility will have a dramatic impact on ensuring the highest level of safety and comfort for our residents. Our administrative team in San Saba has done a remarkable job preparing this home for the long term care residents of San Saba."
About Shady Shores Communities, LLC
Shady Shores Communities is a Texas-based, long-term care provider specializing in the operation of skilled nursing and memory care facilities. With its headquarters in Denton, Texas, Shady Shores Communities operates 11 skilled nursing facilities, with additional campuses under development.