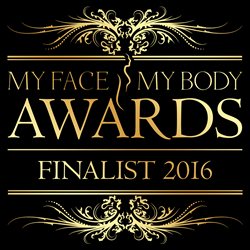 Houston, TX (PRWEB) September 09, 2016
Paul Vitenas, M.D., F.A.C.S, is excited to share the news that his office, Vitenas Cosmetic Surgery, has been named a finalist for the MyFaceMyBody Global Aesthetic Award. The honor of winning Best Aesthetic Practice -Southwest will depend on support from patients, as the final voting is done by the public.
The MyFaceMyBody Awards were created to honor leaders in the aesthetic beauty industry for their exceptional work and conscientious patient care. The goal of these awards is to give the consumer's a voice in celebrating the innovation and success of industry leaders. Initial entries for the MyFaceMyBody awards were submitted by practitioners, reviewed by a panel of aesthetic experts and narrowed down to a small group of finalists. The winners of the annual awards are chosen by consumers, as they vote on the leaders in each category.
As a front runner in the Best Aesthetic Practice – Southwest category, Vitenas Cosmetic Surgery holds a long standing commitment to providing patients with natural-looking, proportionate results. According to Dr. Vitenas, the ability to consistently achieve desired aesthetic outcomes rests on a close relationship between his practice and each individual. He explains, "To reach optimal results, an understanding must be achieved between patient and surgeon, an agreement on the surgical goals, and ultimately, a deep personal trust." Dr. Vitenas continues, "Our patients should feel welcome in our office. We continually strive to establish long-term relationships that will meet their changing needs."
Dr. Vitenas is an alumnus of the prestigious Tulane Medical School in New Orleans. He is board certified by the American Board of Plastic Surgery. Since 1990, Dr. Vitenas has been providing exceptional surgical and noninvasive cosmetic procedures in the Houston area. Today, he oversees Vitenas Cosmetic Surgery, Mirror Mirror Beauty Boutique, and the Houston Surgery Center.
To win this year's 2016 MyFaceMyBody award for Best Aesthetic Practice - Southwest, Vitenas Cosmetic Surgery needs everyone's vote. Filling out a quick, online ballot takes only a few minutes. Please take a minute to fill out your ballot to vote for Houston's top plastic surgery practice, Vitenas Cosmetic Surgery; every voice counts. Go to the MyFaceMyBody website for additional details on the Global Aesthetic Awards. The winners will be announced on Saturday, November 5, 2016 in Beverly Hills.
Anyone wanting more information on the expert surgical and noninvasive procedures offered at Vitenas Cosmetic Surgery should call the Houston-area office at 281.484.0088 or fill out our Contact Us form. Consultations with Dr. Vitenas can be done in-person on online, and are always complimentary.