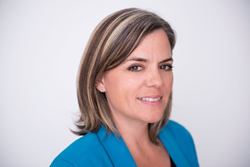 By pinpointing addiction and dependency as a chronic medical disorder, the Surgeon General is helping many to realize the physiological component of this health issue.
NEW PORT RICHEY, Fla. (PRWEB) September 12, 2016
Nearly 2 million Americans currently have a prescription opioid use disorder (1), while opioid overdose deaths have risen to 78 per day (2)—leading U.S. Surgeon General Vivek Murthy to appeal to healthcare professionals nationwide to join together in combating the health crisis. Murthy recently sent letters to America's 2.3 million prescribers to enlist their commitment and cooperation in addressing the epidemic.(1) Novus Medical Detox Center, a leading Florida-based drug treatment facility, regards the move as a potential game-changer for individuals with opioid use disorders, and hopes Murthy's efforts will garner greater support for prevention, treatment and recovery.
Earlier this year, Murthy announced his intent to reach out to prescribers. He noted that early-1990s training materials claimed "addiction to opioids is very rare in patients who have [legitimate] pain," and said many clinicians' prescribing practices are still based on those erroneous teachings.(3) His letter asks healthcare providers to do three things:
1. Sharpen their prescribing practices and educate themselves on how to treat pain safely and effectively.
2. Screen patients for opioid use disorder and connect them with evidence-based treatment.
3. Shape how the public views addiction by talking about it as a chronic illness rather than a moral failing.(1)
Along with each letter, Murthy enclosed a pocket card that outlines key recommendations from the CDC Opioid Prescribing Guideline. The materials emphasize that opioids should not be prescribed as first-line treatment for chronic pain, and direct healthcare professionals to first consider alternate treatments such as non-addictive medications, physical therapy or cognitive behavioral therapy. They also advise clinicians to "start low and go slow" when prescribing opioids and to "assess, tailor and taper" prescriptions within several weeks.(4)
Bryn Wesch, CFO of Novus Medical Detox Center, applauds Murthy's initiative and is optimistic that it will create positive changes for those suffering from addiction and dependency. "The Surgeon General acknowledges that many healthcare providers have been misled as to the risk of opioid addiction. Rather than blaming or chastising prescribers, he urges them to explore new ways to safely treat chronic pain and to help those with opioid use disorders obtain proper treatment," she explained. "He also aims to remove the stigma associated with substance use disorders, which should help empower individuals and families affected by opioids to request the support they need."
Murthy has asserted that there is "a major treatment gap in this country that we have to close".(1) While the Obama administration has sought to improve access to treatment, additional funding and education will be required.(3) However, Wesch believes that if prescribers unite in support of Murthy's proposals, patients who are addicted to or dependent on opioids will finally be identified, assisted and referred for treatment rather than shamed or vilified.
"By pinpointing addiction and dependency as a chronic medical disorder, the Surgeon General is helping many to realize the physiological component of this health issue," said Wesch. "It's not simply a matter of quitting opioid use. Many patients need medically supervised treatment to help them overcome the physical pain and discomfort of withdrawal before they can achieve successful long-term recovery, and they also need to be prescribed safer alternatives for chronic pain."
Novus offers medically supervised drug detox programs that help patients overcome dependency and addiction by minimizing the discomfort of opiate and opioid withdrawal. The Florida drug detox facility individually customizes each patient's treatment plan based on proven medical protocols, including 24-hour access to nursing care and withdrawal specialists. Novus is acclaimed for its expertise in treating high-dose methadone cases, and is proficient in detoxing patients from other high-dose opioids just as comfortably, safely and effectively.
For more information on Novus Medical Detox Center and its opioid detox and treatment programs, visit http://www.novusdetox.com.
About Novus Medical Detox Center:
Novus Medical Detox Center has earned The Joint Commission's Gold Seal of Approval for Behavioral Health Care Accreditation as an inpatient medical detox facility. Licensed by the Florida Department of Children and Families, Novus provides safe, effective alcohol and drug treatment programs that are based on proven medical protocols and designed to minimize the discomfort of withdrawal. The facility is located on 3.25 acres in New Port Richey, Florida, in a tranquil, spa-like setting bordering protected conservation land. Intent on proving that detox doesn't have to be painful or degrading, Novus set out to transform the industry by bringing humanity into medical detox with individually customized treatment programs and 24/7 access to nursing care and withdrawal specialists. Today, Novus is renowned as a champion of industry standardization and a staunch advocate of patients fighting to overcome substance use disorders. Frequently recognized for its contributions to the industry and local community, Novus has become a regular source to media publications such as The Wall Street Journal and USA Today, and has ranked in the Tampa Bay Business Journal's Fast 50, the Florida Business Journal's Top 500 and the Inc. 5000 list of America's fastest-growing companies. For more information on Novus' medically supervised detox programs, visit http://novusdetox.com.
1. CBS News. "Surgeon General Takes Unprecedented Step Amid Opioid Epidemic"; CBS This Morning; August 25, 2016. cbsnews.com/news/vivek-murthy-surgeon-general-opiods-health-crisis-letter-clinicians-zika/
2. Centers for Disease Control and Prevention. "Understanding the Epidemic: Record Overdose Deaths"; Opioid Overdose data on CDC website; last updated June 21, 2016. cdc.gov/drugoverdose/epidemic/
3. Kenen, Joanne. "Surgeon General Uses Bully Pulpit to Combat Opioid Crisis"; Politico; April 8, 2016. politico.com/story/2016/04/surgeon-general-uses-bully-pulpit-to-combat-opioid-crisis-221720
4. U.S. Department of Health and Human Services and Surgeon General of the United States. Prescribing Opioids for Chronic Pain; pocket card published on TurnTheTideRx.com; August 2016. turnthetiderx.org/treatment/