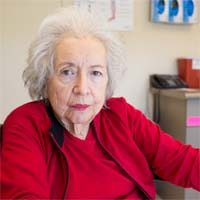 Delaying chemotherapy...had a detrimental effect on overall survival (OS), and on progression free survival (PFS) in lymph node positive patients
Raleigh, NC (PRWEB) September 11, 2016
A new study conducted at research centers in England, Italy and Australia suggests that surgery patients with the least common subtypes of mesothelioma have better outcomes if their doctors don't wait until disease progression to administer chemotherapy. Surviving Mesothelioma has just posted a new article on the research. Click here to read it now.
Scientists at University Hospitals Leicester, Queensland University of Technology in Brisbane, Australia, and IRCCS Arcispedale, an Italian cancer research center, analyzed the post-surgical outcomes of 229 malignant pleural mesothelioma patients who had chemotherapy.
They found that the timing of chemotherapy was more critical for some mesothelioma patients than for others.
"Delaying chemotherapy until evidence of disease progression in patients with non-epithelioid disease had a detrimental effect on overall survival (OS), and on progression free survival (PFS) in lymph node positive patients," writes Dr. Annabel J. Sharkey, a UK cardiothoracic surgeon and lead author of the report.
The report, which will be published in the October issue of the journal Lung Cancer, found the same to be true of patients who also had chemotherapy prior to surgery. Those with non-epithelioid mesothelioma did better if they had additional chemotherapy right after surgery, instead of waiting.
"The research team notes that very little has been written about the impact of chemotherapy timing on mesothelioma survival," says Alex Strauss, Managing Editor of Surviving Mesothelioma. "This report may help make those kinds of decisions a little easier in some mesothelioma cases."
For additional information about the impact of chemotherapy timing on mesothelioma outcomes after surgery, see Mesothelioma Survival Can Depend on the Timing of Chemotherapy, now available on the Surviving Mesothelioma website.
Sharley, AJ, et al, "How does the timing of chemotherapy affect outcome following radical surgery for malignant pleural mesothelioma"?, October 2016, Lung Cancer, Epub ahead of print, http://www.lungcancerjournal.info/article/S0169-5002(16)30421-4/abstract
For nearly ten years, Surviving Mesothelioma has brought readers the most important and ground-breaking news on the causes, diagnosis and treatment of mesothelioma. All Surviving Mesothelioma news is gathered and reported directly from the peer-reviewed medical literature. Written for patients and their loved ones, Surviving Mesothelioma news helps families make more informed decisions.