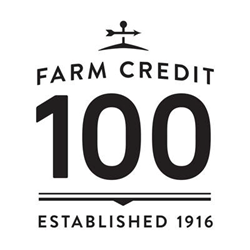 Washington (PRWEB) September 12, 2016
Farm Credit today recognized 4-H youth from seven different states for outstanding achievement and initiative to significantly improve and enhance their local communities. The winners of the Grow Community Change Challenge were announced during the National 4-H Council's Citizenship Washington Focus (CWF) in June and July and their work is now being shared nationally.
During CWF, 4-H members from across the country traveled to Washington, D.C. to participate in civic workshops, committees and field trips before returning home to make positive changes in their own communities. They also developed action plans to address a specific improvement project in their local community. Farm Credit awarded a $500 grant to each of the seven 4-H delegations that demonstrated the most impactful plans to enact their program.
The projects created by 4-H members from Florida, Michigan, Nebraska, South Carolina, Texas and Wyoming represent creative solutions to a wide range of community needs: targeting at-risk youth with STEM-focused 4-H projects; implementing an annual cleanup day for area lakes; reviving a community garden to replenish the local food bank; creating a youth mentoring program aimed at fixing community potholes; building ramps for disabled community members and educating youth about the importance of bees to agriculture, respectively. Farm Credit also awarded an additional $500 grant to the overall Challenge winner – the 4-H delegation from Kansas for their plan to partner with a local community organization to provide housing for homeless veterans.
"Farm Credit is extremely proud to partner with 4-H again this year. 4-H provides vital educational opportunities that help the next generation of farmers, ranchers and leaders build thriving farm businesses and strengthen rural America," said Todd Van Hoose, president and CEO of the Farm Credit Council. "With outstanding youth leaders such as the Grow Community Change Challenge participants and winners, and the support of organizations like 4-H and Farm Credit, we have great hope for a bright future in agriculture and rural communities."
Since 2011, Farm Credit has provided scholarships for diverse and underserved youth to participate in CWF. The partnership has allowed Farm Credit and 4-H to positively impact approximately 60 youth annually.
About Farm Credit
Farm Credit supports rural communities and agriculture with reliable, consistent credit and financial services, today and tomorrow. Farm Credit has been fulfilling its mission of helping rural America grow and thrive for a century by providing farmers with the capital they need to make their businesses successful and by financing vital infrastructure and communication services. For more information about Farm Credit please visit http://www.farmcredit.com.