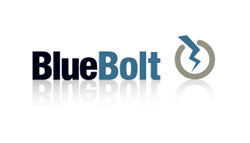 80% of visitors abandon sites if the search functionality is poor
Chicago, IL (PRWEB) September 09, 2016
BlueBolt, Inc., a marketing agency with a broad-range of service offerings that center around optimizing the customer experience for BlueBolt's clients, announced today that it will host a live, complimentary webinar titled "Best Practices for Enterprise Search", on Tuesday, September 13, from 1:00 PM to 2:00 PM Central time. The webinar will offer expert advice from Jason Lichon, co-founder and Chief Solutions Officer of BlueBolt, Inc.
"Users are being taught by Google and Amazon to demand good search on every website they visit. Enterprise search is continuing to becoming a critical component of the customer experience and key differentiator for forward-thinking companies that focus on it" Jason explains. Research backs this up – a 2015 study by Jupiter Media Matrix reported that "80% of visitors abandon sites if the search functionality is poor". Jason continues "This webinar will help explain what makes effective search stand out and guide the attendees on where to go to take the next steps on the road to world-class search."
Moderated by Christopher Risner, co-founder and Chief Strategy Officer of BlueBolt, Inc., the webinar will provide case studies, examples, and research within the enterprise search space. A comprehensive discussion of what the future of the enterprise search market looks like will be included.
This informative webinar will specifically cover:

What is happening in the enterprise search market
Why search is important
How to recognize that an investment in search is needed
Lessons from previous search implementations
Examples and case studies of effective search
How to initiate a search project
For more information and to register for the webinar, visit http://www.blueboltsolutions.com/search-webinar-1. The event will also be recorded and available for on-demand viewing at http://www.blueboltsolutions.com.
About BlueBolt, Inc.
Founded in 2005, BlueBolt is an interactive marketing agency with offices in downtown Chicago, IL and downtown Denver, CO. BlueBolt provides a wide variety of services that are focused on optimizing the client's customer experience. These services include area such as website design and development, customer relationship management (CRM), enterprise search, cybersecurity, product information management (PIM), and marketing automation.