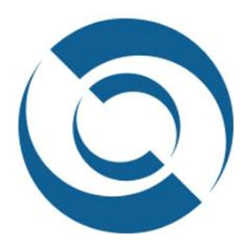 Washington, DC (PRWEB) September 12, 2016
Securiport LLC, a global leader in Civil Aviation and Immigration Security Services, will make a joint presentation with its partner Inmarsat PLC to Frontex, the European Agency for the Management of Operational Cooperation at the External Borders of the EU Member States, on the latest innovation in assessment methodologies of intelligent immigration control. The presentation will be made at Frontex's headquarters in Warsaw, Poland by Securiport's subject matter experts Dr. Attila Freska, Chief Operating Officer, and Nathan Carpenter, Chief Software Architect. Frontex is the European Agency for the Management of Operational Cooperation at the External Borders of the Member States of the European Union. The agency was set up in 2004 to reinforce and streamline cooperation between national border authorities. It coordinates the deployment of technical equipment (vessels, helicopters and boats) and specialised border guards to those EU countries which face an increased migratory pressure.
Leveraging its experience as a global leader in innovative immigration security solutions, Securiport has developed a list of strategic criteria to determine the efficacy of preexisting systems for the purpose of optimizing security decisions through advanced analytics and strategic management processes. Securiport examines if existing systems have the capability of doing real-time checks, if there is reliable data connectivity to support critical real-time checks even in degraded conditions, and if those real-time checks do not impact the traveler's experience. Additionally, Securiport determines the number of biometric modes being used and the accuracy of each in terms of both false acceptance rate and false rejection rate. The final step is assessing the efficiency of using integrated systems for immigration control in authenticating documentation and verifying document attributes.
Securiport will present its detailed assessment methodology of all components of immigration control on September 14th during the Frontex HQS workshop with Inmarsat, a global industry leader and pioneer of mobile satellite communications.
About Securiport
Securiport LLC is a global leader in the design and implementation of passenger biometric recognition, immigration processing, and intelligent information management and reporting software systems. With headquarters in Washington, DC, USA, Securiport partners with governments around the world. Securiport's suite of Civil Aviation and Immigration Security Services form a comprehensive security product that performs secure biometric recognition of travelers at immigration posts while providing proprietary intelligent information for the identification of potential security risks, criminal activity, and disease prevention based on the comparison and multidimensional analysis of traveler data collected during immigration processing. Learn more at http://www.Securiport.com.