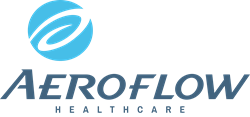 Asheville, NC (PRWEB) September 11, 2016
Durable medical equipment provider Aeroflow Healthcare is set to donate money to the charity by hosting several fundraisers supported by Aeroflow employees.
A team of Aeroflow employees also volunteered at the 11th annual WNC Run/Walk for Autism, at the University of North Carolina at Asheville on Sunday, September 11. The team, including CEO Casey Hite, also participated in the race.
"It's always so much fun to interact and volunteer in our own community," states Hite. "As a local business, we want to continue to help and raise awareness."
All the proceeds from the event will go to the local programs supported by the Autism Society of North Carolina. The Autism Society helps people throughout North Carolina connect with support programs and resources.
In 2015 and 2016, Aeroflow was named in Inc. 5000 magazine as one of the fastest growing private companies in America. Aeroflow is an accredited Medicare and Medicaid provider and accepts most commercial insurances. Product lines include; sleep apnea, respiratory, urological, incontinence, diagnostic testing, breastfeeding, and pediatric supplies. Their staff prides itself on having years of valuable experience in healthcare. For more information, visit http://www.aeroflowinc.com, or call (888) 345-1780.