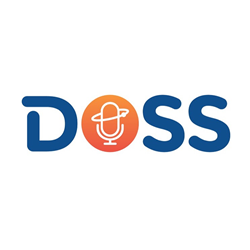 "The partnership with Onboard Informatics immediately makes DOSS a national player in the real estate search portal space." by Bobby Bryant
Houston, Texas (PRWEB) September 12, 2016
Real estate search is about to become more local and specific than ever before, due to the exciting new partnership between DOSS and Onboard Informatics. The two companies announced this week that by sharing information they can provide home buyers with all the comprehensive data they need when making vital decisions about property purchase, changing the way people search for real estate online beyond recognition.
100 percent of U.S. home buyers now search for real estate online, with the majority of these searches now being done on mobile devices such as smart phones. Yet property search platforms have been slow to catch up, providing only the most generic information through boxes and queries.
DOSS was conceptualized in late 2015 with the aim of solving these problems to provide home buyers with the answers to the questions they really want to ask. It is the world's first boxless real estate search engine; an Artificial Intelligence voice activated real estate and home servicing cognitive platform that can be used simply by opening the app and asking your question. It can be considered as the Siri of the real estate world.
DOSS brings together the real estate and home servicing industries to provide a comprehensive search portal, giving users everything they need to find and maintain the perfect home. Users can compare prices and services instantly, allowing them to select the best possible people for the job. Powered and partnered by IBM Watson, it also benefits realtors and service providers by offering them access to a ready-made customer base, saving them time and money.
Now, through their new partnership with Onboard Informatics, their data is set to become more local and instant than ever. Based in New York City, Onboard Informatics has over 13 years experience of providing the latest local data to help companies grow their businesses in specific geographical areas. They have access to all the most up-to-date information about each area, including properties, amenities and service provision. This new partnership will allow DOSS to pass on these valuable resources to home buyers in order to help them make the most informed decisions.
Bobby Bryant, Founder and CEO of DOSS, expressed his excitement about the new partnership. "The partnership with Onboard Informatics is special because their data is hyper-local and very rich," he said. "Even better, we immediately become a national player in the real estate search portal space."
For further information about DOSS, please visit http://www.askdoss.com
Contact:
Chris Norton
Chief Marketing Officer
713-248-0901
chris(at)askdoss(dot)com
ENDS