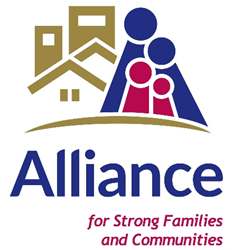 Washington, DC (PRWEB) September 13, 2016
More than 600 nonprofit human-serving leaders are expected to come together for the 2016 Alliance National Conference at the Loews Hollywood Hotel in Los Angeles, Oct. 19-21, 2016, to tackle key issues and trends affecting the nonprofit sector and communities at large.
"When people reach their full potential, the entire community benefits," says Susan Dreyfus, president and CEO of the Alliance. "To move us further along that path, our conference focuses on new ideas for coming together to meet challenges as better, stronger organizations. Participants will learn how to maximize new opportunities and receive actionable, no-nonsense advice about the latest best practices from nonprofit sector leaders."
The conference features networking opportunities, keynote speakers, deep dives, study tours, and a wide variety of workshops, including:

The Department of Labor's Final Rule, Overtime, and Impact on Your Agency
Using Data, Analytics, and Interoperability to Drive Impact
Harnessing the Millennial Boom
Putting Families First: Where Legislation and Residential Interventions Intersect
Talk from Members of the LGBT Community about the Role Allies Must Play
California-based Keynotes Fuel Inspiration
Two excellent keynote speakers will set the conference's tone. Rebecca Costa, sociobiologist and former Silicon Valley marketing executive, provides the opening keynote address on Oct. 19. Combining a futurist's perspective with a business executive's savvy, Costa will share tools and strategies for facilitating faster, more accurate decision making—introducing a new era of smart leadership.
In closing, Los Angeles' Fr. Gregory Boyle, SJ, founder and executive director of Homeboy Industries, will share his message of universal kinship and redemption, and the healing power of unconditional love, as head of the largest gang intervention, rehabilitation and re-entry program in the world.
Tour ongoing initiatives in the city
Throughout the conference, the Alliance is offering study tours to connect participants with the organizations, programs, and individuals working for change every day in local neighborhoods throughout Los Angeles. Study tour participants will have the opportunity to view unique places and spaces within walking distance to "see what good looks like," and gain hands-on learning.
Registration information can be found here.
"Year after year, our participants tell us this event is invaluable to them, and we encourage business and public sector professionals to participate alongside those from the nonprofit sector," says Dreyfus. "It's exciting and truly inspirational to hear and share the success stories and best practices that reinforces the incredibly important work they are doing to strengthen families and communities."
____________________________________
The Alliance for Strong Families and Communities is a national nonprofit organization dedicated to achieving a vision of a healthy society and strong communities for all children, adults, and families. The Alliance works for transformational change by representing and supporting its network of hundreds of nonprofit human serving organizations across North America as they translate knowledge into best practices that improve their communities. Working with and through its member network on leadership and advocacy, the Alliance strives to achieve high impact by reducing the number of people living in poverty; increasing the number of people with opportunities to live healthy lives; and increasing the number of people with access to educational and employment success.