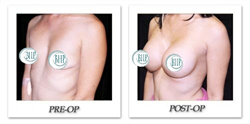 [Naya Rivera's] reasons for obtaining the procedure and for her satisfaction with the results since are extremely similar to the majority of patients.
Los Angeles, CA (PRWEB) September 14, 2016
More than ten years after the fact, "Glee" actress and recording artist Naya Rivera says in a new memoir that she is still very happy with her breast augmentation procedure at 29, according to an August 31 article on Just Jared Jr. Southern California-based health and beauty oriented medical group Beverly Hills Physicians (BHP) comments that, while Ms. Rivera was somewhat younger than most breast augmentation patients when she had her work done, her reasons for obtaining the procedure and for her satisfaction with the results since is extremely similar to the majority of patients. These include:
Improved Self-Esteem – Rivera writes that her breast augmentation was "a confidence thing, not a sexual thing." BHP notes that this is very often the case for younger patients in particular who may still be finding their way in the world. Whether it's looking better on the beach in her new swimsuit or wearing a formal dress for a major social event, having a bust that is more to a young woman's liking can definitely add to her self-esteem and overall happiness, BHP adds. Many patients report that the confidence gained from breast augmentation surgeries not only helps them in social settings, but also in terms of their careers in many fields, BHP adds.
Realistic Expectations – The medical group also notes that it's extremely important for all plastic surgery patients to have a clear and realistic view of the most likely outcome of a given procedure. BHP adds that it's important for plastic surgeons to have honest discussions with their patients so they understand what they can expect once the procedure has been completed. This includes the recovery period, which BHP notes is increasingly brief due to innovations in how procedures are performed, as well as in the period after. BHP adds that knowing what to expect is the best way to ensure that patients are happy with their results.
Reliable Outcomes – While breast augmentation procedures are extremely safe, they are still surgery and patients need to be sure they are working with highly qualified physicians, BHP notes. They add that all of their plastic surgeons are highly experienced and respected members of the profession with proven track records behind them.
Beverly Hills Physicians concludes by noting that Ms. Rivera wrote that the money she spent on her procedure was some of "the best I've ever spent." They add that, when finances are an issue, their team of consultants is able to construct payment plans that work with just about every kind of budget. Readers who are interested in a breast augmentation or another procedure are invited to call BHP at 800-788-1416 or visit them online at http:// http://www.BeverlyHillsPhysicians.com.