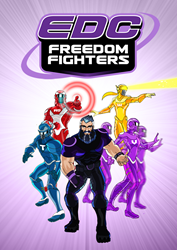 "We want to keep EDC free for certain types of studies in which budgets are tight"
San Francisco, CA (PRWEB) September 12, 2016
ClinCapture, the only validated Electronic Data Capture (EDC) software available for free to sponsors and CROs, will promote four advanced features at the 2016 SCDM Annual Conference from September 11th to 14th in San Diego. The Society for Clinical Data Management (SCDM) Annual Conferences are the largest Clinical Data Management events in the industry.
"We want to keep EDC free for certain types of studies in which budgets are tight," explains ClinCapture's Chief Executive Officer, Scott Weidley. "Going forward, this means free training, free support, and most importantly, access to advanced features such as versioning, localization, automatic deployment, and our intuitive design interface."
ClinCapture offers a comprehensive eClinical suite that includes EDC, ePRO (Patient Reported Outcomes), CTMS (Clinical Trial Management System), Safety solution, CDISC Express (CDISC conversion system), with features such as versioning, translation, auto-deploy, and WYSIWYG. ClinCapture's new personalities, the "EDC Freedom Fighters" led by "Captain Free", represent these four advanced features in ClinCapture:

Visit ClinCapture at SCDM 2016 at booth #310, as well as the new website at http://www.clincapture.com to follow the adventures of the EDC Freedom Fighters and to learn more about the advanced features they represent.
About ClinCapture
ClinCapture is the only validated electronic data capture software available to sponsors and CROs for free. As a leading cloud-based eClinical application, ClinCapture empowers its custom-ers to build their own studies, lower their clinical trials costs, and streamline their data capture processes. Headquartered in San Francisco, ClinCapture offers solutions for single-site studies, multiple-site studies, and enterprise organizations.
Contact Information
ClinCapture
2800 3rd Street / Floor 1 Suite A
San Francisco, CA 94107
Call: +1 800 987 6007
Fax: +1 888 317 7517
Email: press@clincapture.com