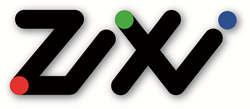 "Consumer demand for compelling, high-quality live content is higher than ever—audiences want to access content anytime, anywhere, packaged in ways that satisfies their interests and budgets."
IBC (Hall 14, Stand #E13) , AMSTERDAM (PRWEB) September 10, 2016
At IBC 2016, Zixi is demonstrating a complete, best-in-class platform that enables media organizations to deliver live, broadcast-quality video over standard unmanaged Internet connections with perfect quality, total reliability, and the highest-security protection. The Zixi Platform solves the industry's biggest infrastructure challenges by providing a simple, scalable, and secure solution for live linear, live event, and cloud-based video applications.
"Consumer demand for compelling, high-quality live content is higher than ever—audiences want to access content anytime, anywhere, packaged in ways that satisfies their interests and budgets. This is changing how content is originated and distributed, and creating opportunities for media companies," stated Chris Noe, Executive Chairman, Zixi. "To meet these demands, media organizations are seeking agile, cost-effective video infrastructures, which is driving the move to the cloud. The Zixi Platform provides a flexible and scalable solution that allows media organizations to ingest, aggregate, and distribute the high-quality content that viewers demand."
The Zixi Platform is a cloud-based, server-based, or hybrid software solution that is supported by the largest global ecosystem of vendors and platforms. The Zixi Platform makes it easy to scale the use of IP video and can be configured in numerous ways to meet the needs of content providers, service providers, and technology vendors.
Live Linear Services
Zixi enables content providers to distribute live event and live linear broadcast-quality video from any location to any device—in real-time. Leading broadcast companies and OTT operators are using the Zixi Platform to create new revenue opportunities by globally aggregating, processing, and redistributing hundreds of live and linear TV channels to multiple legacy media and OTT platforms—all without relying on costly satellite and fiber. Furthermore, these companies are leveraging a global ecosystem of Zixi partners and Zixi's scalable media processing platform to deliver the high-quality, localized content that consumers demand.
Live Events
The Zixi Platform enables broadcasters to stream live events in perfect quality using any standard broadband/4G connection, which greatly simplifies production logistics and enables previously untapped revenue opportunities.
Using the Zixi platform, content owners are able to simplify and accelerate deployment in remote locations both for ingest and delivery. Zixi's customers are leveraging the public Internet to aggregate thousands of live sport and gaming events, and then localize them for global distribution to platforms that previously had low or no return on investment (ROI). Utilizing the Zixi Platform's dynamic and on-demand scalability, resources are only allocated as needed, which helps reduce costs to a minimum.
Cloud Delivery
The Zixi Platform replaces traditional satellite, fiber, and CDN with the public cloud—offering a far more flexible, scalable, and affordable solution for delivering live broadcast-quality content. For example, a global content owner recently deployed Zixi to simplify production workflows and deliver secure live and linear video content to the cloud and redistribute it to multiple platforms and global CDNs. Zixi allows customers to easily move contribution and distribution platforms to the cloud using the public Internet instead of perpetuating legacy facility-based operations.
Visit Zixi at IBC 2016 for a live demonstration of the Zixi Platform (Hall 14, Stand E13).
About Zixi
Zixi is revolutionizing video transmission in the same way the cloud transformed computing. Zixi's industry-leading software platform transforms the Internet into a broadcast-quality, global video delivery network so the world's leading media organizations, service providers, and technology companies can enrich user experiences, create new services, reduce operating costs, and realize possibilities not yet imagined. Zixi is a privately held company led by media industry veterans and IP video experts, with company headquarters in Boston, MA.
PR Contact:
Zixi
Robin Stone
robin(at)zixi(dot)com
617-596-3489