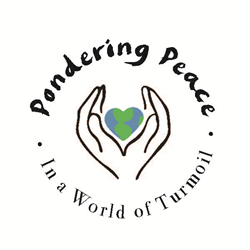 Santa Barbara, CA (PRWEB) September 11, 2016
Pacifica Graduate Institute Alumni Relations, in partnership with other community organizations, is preparing to host a Special Remembrance Ceremony as the closing of a 3-Day Community Forum, "Pondering Peace In a World of Turmoil". The event is free, open to the public, and will take place at the Pacific Graduate Institute Ladera Lane Campus, 801 Ladera Lane, Santa Barbara, California 93108 on Sunday, September 11, 2016.

The Inner Light Gospel Choir
Guest Harpist, Lorin Grean
Tibetan Bow & Meditations
Peace Panel
2:00pm Special Inter-Faith Remembrance Service includes:
Rev. Julia Hamilton (Unitarian Society of Santa Barbara)
Rev. Alan Strout (First United Methodist)
Art Cisneros (Chumash Firekeeper)
Rev. Allysa De Wolf (First Congregational Church)
Ven. Thepo Rinpoche (Tibetan Buddhist)
Rev. Doug Miller (Interfaith Initiative)
Imam Yama Niazi (Islamic Society of Santa Barbara)
Rev. David Moore (New Covenant Worship Center)
Rev. Teri Kierbel, (A Place of Peace)

Closing Ritual (Santa Barbara Drum Circle)
Join us for this very special Day of Remembrance – 9/11 We Remember.
Pacifica Graduate Institute has graduated over 4500 alumni. Dianne Travis-Teague facilitates the ongoing collaboration between Pacifica's Office of the Chancellor and the Pacifica Graduate Institute Alumni Association to extend and nurture the Pacifica experience in and through the world. In partnership with Alumni Relations, the Alumni Association provides programs and services that strengthen the connections between the community, graduates, and the institute.
For additional information and media inquiries:
Call (805) 879-7303 or visit http://www.ponderingpeace.com
To RSVP call: (805) 679-6163.
***************
Pacifica Graduate Institute, with two campuses in Santa Barbara, California, is a WASC-accredited graduate school offering masters and doctoral degree programs in depth psychology, mythological studies, and the humanities. The Institute has established an educational environment that nourishes respect for cultural diversity and individual differences, and a rigorous academic community with a spirit of free and open inquiry. Students have access to an impressive array of resources including the OPUS Archives and Research Center
The mission of Pacifica Graduate Institute is to foster creative learning and research in the fields of psychology, the humanities, and mythological studies, framed in the traditions of depth psychology. Consistent with and supporting this vision, Pacifica Graduate Institute is employee-owned, and practices shared stewardship.
Pacifica Graduate Institute
Pacifica Graduate Institute Alumni Association
Opus Archives and Research Center
http://www.pacificabookstore.com