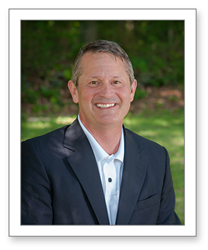 Hartford, CT (PRWEB) September 12, 2016
"Each year we hear from clients across the firearms industry who seek expertise in EBITDA and cash growth. Additionally, we have come to realize that there is a clear intersection between the business processes and technologies that drive operational excellence and regulatory compliance. For that reason, Orchid Advisors has created a dedicated Strategy & Operations consulting practice and under the leadership of Jim Drager," says Jon Rydberg, CEO of the firm. "Jim is a true expert in his craft and he has already been engaged in the turnaround of a few industry giants. In the first few months of his practice he has demonstrated his ability to increase production output by 20%, driving supply availability and removing manufacturing process constraints. We are honored to have him lead this practice."
Mr. Drager has previously served in the capacity of President, Chief Executive Officer (CEO) and Chief Operations Officer (COO) both in and out of the firearms industry. His focus is simple, building the organizational, cultural and operational foundations that create and sustain world class organizations. His leadership of the Orchid Strategy & Operations practice will provide public, private and pre-IPO companies with services that can pay for themselves and are highly focused on the processes and systems that drive our clients' EBITDA and cash growth. These services include:

Operations Management
SKU Optimization and Inventory Management
Supply Management
Constraint Management and Production Throughput via Orchid's proprietary software
Quality Function Deployment and Lean Six Sigma
Product Development Processes and Category Management
Drager states, "It's a privilege to join the Orchid team. They are the best and brightest team and are the industry's trusted consultants. The Strategy and Operations practice, combined with the existing portfolio of Orchid services will enable our clients to experience something unique in the industry - a complete, fully integrated approach leading to world class processes and results. I'm excited and grateful to serve our clients by implementing strategies that drive EBITDA and cash growth."
Services from the Orchid Advisors' Strategy & Operations Practice include targeted revenue and EBITDA leakage assessments, production throughput prioritization through the use of Orchid's proprietary software, and co-sourced and outsourced Executive services for clients seeking significant operational improvements under a traditional turnaround.
About Orchid Advisors
Orchid Advisors helps firearm and ammunition manufacturers, distributors and retailers achieve compliance and operational excellence through education, technology, software and consulting solutions that reduce risk, cut costs, and provide expert guidance to make our clients' businesses more successful and efficient. Orchid Advisors is The Trusted Firearms Industry Compliance & Operations Experts. The firm is endorsed by their partners at NSSF, the National Shooting Sports Association and NASGW, the National Association of Sporting Goods Wholesalers. For more information, please visit http://www.orchidadvisors.com.
Contacts:
Breeanna Leiderman
Manager, Marketing and Administration
Orchid Advisors LLC
1-413-459-1714
bleiderman(at)orchidadvisors(dot)com