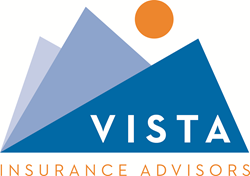 We're fortunate to have a proven M&A leader such as Steven Shea join Vista Insurance Advisors.
Atlanta, Georgia (PRWEB) September 12, 2016
Vista Insurance Advisors, a Breckenridge Insurance Group company, announces the addition of Steven L. Shea as insurance advisor and member of the leadership team for the transactional insurance specialty firm. Shea is a thirty-year veteran of the securities and investment banking industry having run two capital investment firms and advised numerous public companies and boards of directors on merger and acquisitions strategies throughout his career. At Vista, Shea will advise clients on deal related risk management best practices while tailoring critical and timely insurance solutions to provide important transactional liability coverage.
"We're fortunate to have a proven M&A leader such as Steven join our team of risk management specialists. His entrepreneurial drive and expert insights build on our mission to help our clients confidently close deals with ease," stated Thomas Dowd, CEO of Vista Insurance Advisors.
For the past twenty years, Shea was executive director of the Corporate Capital Markets Division of Ferris, Baker Watts – a 108 year-old New York Stock Exchange firm, until its sale to Royal Bank of Canada. He was also a member of the firm's board of directors and the executive committee of the board.
Shea is also chairman of the board and member of the nominating, audit and compensation committee of Blonder Tongue Laboratories, Inc. and a principal in Hardesty Capital Management, LLC. He is a graduate of Tulane University.
Shea can be reached in the Vista Maryland-based office at sshea(at)vistainsures.com or 410-371-4327.
About Vista Insurance Advisors
Vista Insurance Advisors is a transactional liability specialist serving the mergers and acquisitions interests of legal, investment, accounting and brokerage firms. Vista offers insurance consulting, provides due diligence services and builds customized transactional insurance coverage, including reps and warranties, to promote deal closings for diverse businesses and situations. With offices in Atlanta, New York, Dallas, Chicago, Richmond, VA, Baltimore, MD and Washington, DC, Vista is a part of the innovative insurance InSpecialty division of Breckenridge Insurance Group. For more information, visit http://www.vistainsures.com or call 855.936.1385.
About Breckenridge Insurance Group
Breckenridge Insurance Group, headquartered in Atlanta, Ga., is an international specialty wholesale insurance broker, program manager, managing general agent (MGA) and insurance services provider. The company offers access to a diverse range of commercial insurance and financial services products to businesses and professional services firms in a variety of industries. The company serves independent insurance agents, brokers and legal and financial institutions throughout North America by way of Blue River Underwriters, OSC, Breckenridge Insurance Services, Breckenridge Elevation Authorities contract binding group and InSpecialty comprised of Vista Insurance Advisors and Breckenridge Private Asset Management Group. For more information, please visit http://www.breckgrp.com or call 630.945.3878. CA Insurance License #0G13592