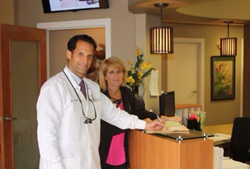 (PRWEB) September 12, 2016
The New York Times front page article this week claims, "dental X-rays are often UNNECESSARY and OVERUSED!" http://www.nytimes.com/2016/07/26/upshot/you-probably-dont-need-dental-x-rays-every-year.html?_r=0.
Dental bitewings and other selected X-rays have great value, but Dr. Bonar feels strongly in a very health centered, conservative approach to dosing her valued patients and families with radiation. Many pediatric and adult dental offices suggest taking check-up X-rays every 6 to 12 months, which in a well taken care of healthy mouth can be pushed out to 18 to 24 months.
The ADA (American Dental Association) guidelines come from the rate in which a cavity forms or penetrates enamel within one to two years so they suggest every 12 to 24 months and 2-3 years for low decay rate patients.
Dr. Bonar feels strongly that the majority of dentists make hundreds of decisions daily whether their valued patients need an X-ray to adequately treat them with confidence. She and her long time partner at Grand Dentistry have over 52 years of combined experience and were the first in their area to purchase Digital Radiography to lower the overall dosage to their clients and families.
Dental X-rays do show cavities, bone levels, condition of existing fillings, impacted and missing teeth, cysts and tumors, abscesses and nerve positions in placing implants safely.
X-rays are not viewed in most offices as a "revenue source" because digital X-rays and computers are extremely costly to dentists but they use them to reduce radiation to patients.
Dr. Bonar and Dr. Basso at Grand Dentistry http://www.granddentistry.com/, a conservative high technology "health centered" practice in Southern California, look at each unique patient as if they were a family member, and use sound judgement like many dentists do, to determine the frequency of dental X-rays for their valued patients and families. Doing what is best for the health and well being of each person is the only solution by far.
As technology increases in medicine and dentistry it is always prudent to look closely at protecting the public and assessing the "cost / benefit ratio " in choosing treatment.
So when your Dental Hygienist tells you that you are "Due" for your annual check-up X-rays, it is always a good idea to have the dentist tell you what the benefit is to you!