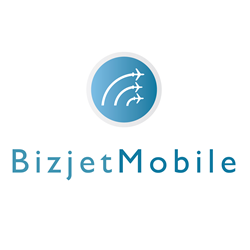 Global interest in CHiiMP Smart
New York, NY (PRWEB) September 13, 2016
AS-IP Tech, Inc. (OTCMKTS:IPTK) announced today that its distributor BizjetMobile LLC has secured its first North American fleet customer for CHiiMP Smart.
CHiiMP Smart utilizes Bluetooth Smart technology to deliver simple and affordable inflight messaging to both Apple and Android devices. It is the only Iridium connectivity platform in the world that can accommodate up to ten pilots and passengers simultaneously.
AS-IP Tech, Inc. President Ron Chapman said, "The global interest in CHiiMP Smart following our first fleet signing in Europe is proof that the industry needs an alternative to expensive inflight Wi-Fi. CHiiMP Smart achieves this by providing a satellite telephone, messaging, email, 12 months free data and 500 minutes of voice all for under US$10,000."
About AS-IP Tech, Inc.
AS-IP Tech, Inc. is a world leader in Bluetooth Smart inflight connectivity solutions for aircraft. AS-IP Tech, Inc. is pioneering a unique range of inflight connectivity systems for business jets (BizjetMobile) that utilise Bluetooth technology as a low-cost alternative to Wi-Fi. AS-IP Tech, Inc. is currently driving the development of an exciting new inflight connectivity solution (fflya) that will revolutionize connectivity in the airline world.
Safe Harbor Disclosure
This press release may include "forward-looking statements" within the meaning of the federal securities laws, commonly identified by such terms as "believes," "looking ahead," "anticipates," "estimates," "may," "will," "should," "could," "expect," "intend," "project," and other terms with similar meaning. Although the company believes that the assumptions upon which its forward-looking statements are based are reasonable, it can give no assurance that these assumptions will prove to be correct. Important factors that could cause actual results to differ materially from the company's projections and expectations are disclosed in the company's filings with the Securities and Exchange Commission. All forward-looking statements in this press release are expressly qualified by such cautionary statements and by reference to the underlying assumptions.