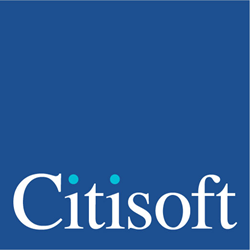 As a firm, we're extremely proud to receive this recognition from Consulting Magazine.
Boston, MA (PRWEB) September 13, 2016
The Citisoft Group, a leading global investment management consulting firm, has recently been recognized by Consulting Magazine as one of 2016's "Best Small Firms to Work For." The list of top consulting firms was ranked based on survey responses from over 10,000 consultants, representing 300 firms.
Survey respondents ranked consulting firms across six categories measuring employee satisfaction: Compensation & Benefits, Career Development, Work/Life Balance, Culture, Leadership, and Client Engagement. Citisoft received positive reviews across all categories, and excelled particularly in their Compensation & Benefits and Work/Life balance programs.
"As a firm, we're extremely proud to receive this recognition from Consulting Magazine. Our employees are a tight-knit community and everyone strives to make our firm not only a leader in our industry, but a wonderful place to work. Because our consultants are individually invested in creating this culture, being recognized as a 'Best Small Firm to Work For' resonates throughout the company," says Paul Migliore, Global CEO of The Citisoft Group. "The nature of our work means that we bring our own culture and attitude to the client. Ensuring that our consultants are happy and challenged by their work translates to better client service and better results."
This recognition comes on the heels of Citisoft's accreditation this year by the independent analysts at the Great Place to Work® Institute. Citisoft earned this credential based on extensive ratings provided by its employees in anonymous surveys, as well as through rigorous examination of the firm's culture and HR policies. A summary of employee ratings and workplace programs can be found here and Citisoft's feature in Consulting Magazine can be found online here.
About The Citisoft Group
The Citisoft Group is a global consulting firm dedicated to servicing the investment management industry. We help transform our clients' businesses by delivering unique insights and innovative solutions. With a singular focus on investment management, our depth of knowledge is unmatched in the industry. This expertise empowers us to navigate emerging trends and technologies, grounded with the perspective of over 30 years' experience. With these deep industry roots, we have partnered with some of the largest global asset managers on transformative projects across every facet of the investment management process.
To learn more about Citisoft, please visit us at http://www.citisoft.com. You can follow us online at http://www.linkedin.com/company/citisoft, and on Twitter at @Citisoft.