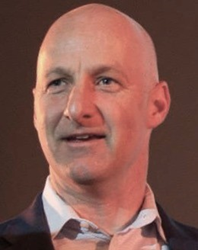 "James has unique experience which is consistent with the values and focus of our firm, and brings an additional set of credentials which will benefit our clients." - Jim Wiggett, CEO of Jackson Hole Group
(PRWEB) September 14, 2016
Jackson Hole Group, LLC, an executive level consultancy firm that advises CEOs, Boards and C-suite executives on critical business and organizational challenges, is pleased to welcome James V. Lee as a Partner in the firm's San Francisco office. In his role, Lee will support clients as they scale and grow in areas such as strategic planning, organizational design, fundraising, and human capital development.
"Jackson Hole Group is unique in providing senior level support to "for profit," nonprofit, and mission driven organizations of all sizes through a set of Partners who have a powerful combination of operational and advisory experience," says Lee. "The JHG team has deep credentials, and a pragmatic approach that is highly valued by senior executives."
With over 20 years' experience in growing organizations, Lee has helped businesses from start-ups to Fortune 500 companies create strategic and operational roadmaps for scale.
Before joining Jackson Hole Group, Lee served in a variety of senior leadership roles in both the business and nonprofit communities. He has led education-focused nonprofits, built businesses as a private sector entrepreneur, and developed strategy, programs, and organizations as a senior executive, board member, and consultant.
Most recently, Lee was a Partner at Schaffer&Combs, a management consulting and executive search firm. Prior to this, he worked in the charter school education sector, helped lead The BizWorld Foundation as its Vice President of Programs, and served The Junior Statesmen Foundation as a Board Member, Program Director, and Director of Alumni Relations and Development. Lee has designed fundraising strategies and led teams to collectively raise hundreds of millions of dollars for leading nonprofit organizations.
Lee currently serves as an adjunct professor in the Global Entrepreneurial Management program at the University of San Francisco Graduate School of Management, where he created and teaches consulting courses. He is a cofounder of Knowmia, an award-winning Y Combinator education technology company, and is a frequent speaker on strategy, consulting, impact measurement, fundraising, leadership, startups, corporate social responsibility, and board development. Lee also serves on a variety of nonprofit and mission driven boards.
A graduate of Princeton University, Lee began his career at McKinsey & Company and then was Founder and CEO of a multi-million-dollar retail business in the San Francisco Bay Area.
"We're very excited to have James join our firm," says Jim Wiggett, CEO of Jackson Hole Group. His unique experience is consistent with the values and focus of our firm, and brings an additional set of credentials which will benefit our clients."