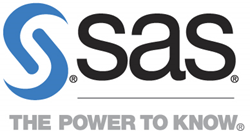 By deploying SAS Customer Intelligence 360, we ensure that we can identify and anticipate our customers' needs ~Anthony Perez, the Magic's Executive Vice President of Strategy
ANALYTICS EXPERIENCE, Las Vegas (PRWEB) September 12, 2016
The Orlando Magic have long been analytics trailblazers, reaping the benefits both on and off the court. When seeking an integrated marketing solution to help attract and reward their loyal fans, the team chose SAS® Customer Intelligence 360. The software establishes a new digital marketing hub to unite data from online and offline channels – everything from the Magic's site and mobile app to the Amway Center box office – to help the team deliver a consistent, relevant customer experience for millions of fans worldwide.
"As our services have expanded, so have the channels in which our customers interact with us," said Anthony Perez, the Magic's Executive Vice President of Strategy. "The Orlando Magic brand is already well known for exceptional customer service. By deploying SAS Customer Intelligence 360, we ensure that we can identify and anticipate our customers' needs, however they reach out. SAS' analytical leadership is why we chose them to help us gain these digital marketing insights and drive digital personalization across our web properties."
Building on SAS' 40 years of analytics expertise and demonstrated leadership in marketing technology, SAS Customer Intelligence 360 solves a critical problem that plagues today's marketers – a fragmented understanding of the customer across all channels. SAS Customer Intelligence 360 will arm the Magic's marketing department to make smart, speedy decisions that further connect them to their loyal fan base.
"SAS Customer Intelligence 360 channels the power of data scientists to the digital marketers," said Wilson Raj, Global Director of Customer Intelligence at SAS. "With modern analytics approaches, such as machine learning, marketers can easily combine insights from existing and emerging channels to steer marketing decisions that are truly customer-centric across their entire organization."
Other noteworthy features of SAS Customer Intelligence 360 include dynamic data collection, which saves time and gives a complete picture of the customer, and guided and self-service analytics capabilities, which make it simple for marketers to take advantage of the power of SAS – from basic reporting to advanced analytics.
Delivered through the cloud via software-as-a-service, SAS Customer Intelligence 360 will continue to roll out new features and modules in the coming months.
Today's announcement came at the Analytics Experience conference in Las Vegas, a business technology conference presented by SAS that brings together more than 10,000 attendees on-site and online to share ideas on critical business issues.
About SAS
SAS is the leader in analytics. Through innovative analytics, business intelligence and data management software and services, SAS helps customers at more than 80,000 sites make better decisions faster. Since 1976 SAS has been giving customers around the world THE POWER TO KNOW®.
SAS and all other SAS Institute Inc. product or service names are registered trademarks or trademarks of SAS Institute Inc. in the USA and other countries. ® indicates USA registration. Other brand and product names are trademarks of their respective companies. Copyright © 2016 SAS Institute Inc. All rights reserved.