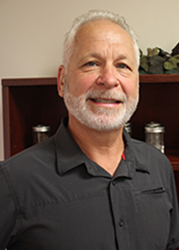 Moberly, MO (PRWEB) September 13, 2016
Vulcan® Systems, a global leader in environmental solutions and wholly-owned subsidiary of Worldwide Recycling Equipment Sales, LLC in Moberly, MO, is excited to announce that John D'Acierno has joined our team as Director of Engineering.
D'Acierno brings over 40 years of chemical engineering and project management experience to Vulcan® Systems. His work history includes the position of Senior Chemical Engineer for FSE Energy and GCL Solar Energy, along with engineering management roles at Jacobs Engineering and Dorr-Oliver.
D'Acierno's career has been filled with many successes including engineering and implementation of process technology for coal and coal waste combustion, emissions control, fluidized bed processors, petroleum refining, minerals processing, waste incineration, various thermal processes, power generation, process design, development, engineering, and scale up, pyrohydrolysis, solids handling, specialty chemicals manufacturing and more.
International project experience is also among D'Acierno's accomplishments, serving as General Manager for Dorr-Oliver in Sasol, South Africa and as Project Manager for BP in Grangemouth, Scotland. Additionally, he is the author and co-author of many patents in the United States and China and is affiliated with the American Institute of Chemical Engineers.
D'Acierno holds a Bachelor of Science Degree in chemical engineering from Northeastern University in Boston, MA and a Master of Science Degree in chemical engineering from the Massachusetts Institute of Technology (MIT) in Cambridge, MA.
As a custom-designer and manufacturer of equipment for drying, calcining, and thermal desorption processes, Vulcan® Systems is proud to have D'Acierno among its talented and highly skilled team. D'Acierno will utilize his proficiencies in the customization of new products, processes, and technologies to meet clients' most challenging thermal needs and support Vulcan® Systems' global marketplace.
D'Acierno may be reached at 660-263-7575. To learn more about Vulcan® Systems visit http://www.vulcansystems.com.