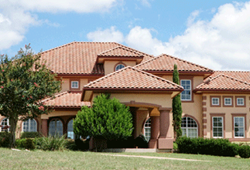 We want an area that has a strong recovery community
Austin, Texas (PRWEB) September 14, 2016
Elevations Health announced they will be opening in Austin, Texas on October 1st , 2016. This is the 3rd location for the company. The new facility will have 22 beds and is spread out over three acres. The new center will offer Partial Hospitalization Program (PHP), Intensive Out Patient (IOP) and Out Patient (OP). The length of care is determined on a per client basis. It can last as long as ninety days and includes follow up recommendations to transitional care and sober living.
"I'm excited to announce the opening of our Austin, TX facility. We look forward to working with local and state partners to provide outcome based quality care to this region of the country." said Ronald Trautman, Chief Executive Officer of Elevation Health. "An increasing number of clients are coming from the Midwest and West regions so, we wanted an area that is centrally located, has a strong recovery community and offers year round outdoor activities."
Elevations Health is an eleven year old innovative, cutting edge Behavioral Health Care Company, constantly striving to help individuals recover from drug and alcohol addiction, boasting a completely customized treatment plan for each client that enters their facility.
The treatment provider has earned the Joint Commission Gold Seal of Approval from the Behavioral Health Care Accreditation bureau by demonstrating consistent and continuous compliance with its commitment to providing safe and effective care.
Elevations is one of the few select treatment facilities utilizing the well-researched, evidenced-based, quality improvement strategy, Partners For Change Outcome Management System (PCOMs).
The Austin treatment center will provide a team of on-call medical support, 24/7 lead by a team of certified psychiatrists and doctors. Additionally, the Austin location will offer dual-diagnosis treatment for clients who suffer from predominately more mental health issues than addiction. Dennis McCarty, the Clinical Director of Elevations Health will manage the operation.
In celebration of the opening of their new facility and National Recovery month, Elevations Health will be giving out five scholarships for the month of October.
These scholarships will provide an individual struggling with addiction the opportunity to recover from this debilitating disease despite financial hardship or lack of insurance coverage.