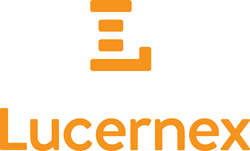 Wild Bill's has raised $500,000 in order to grant wishes for 59 children with life-threatening medical conditions
Dallas, TX (PRWEB) September 13, 2016
Lucernex, a leading provider of cloud-based Integrated Workplace Management System (IWMS) software solutions, announced today their seventh consecutive sponsorship of Wild Bill's Texas Cup. Lucernex has sponsored this charity golf tournament every year since it was founded.
Wild Bill's Texas Cup Golf Tournament was founded in 2010 and raises money each year to benefit the Make-A-Wish® Foundation of North Texas. Since its beginning, Wild Bill's has raised $500,000 in order to grant wishes for 59 children with life-threatening medical conditions.
This year's tournament will take place at 7:45am on Friday, October 21, 2016 at Cowboys Golf Club in Grapevine, Texas. Cowboys Golf Club is the world's first and only NFL-themed golf club.
"Lucernex is always proud to support charitable initiatives in our community. Wild Bill's is a great cause and our employees love competing in the tournament," stated Mike Nuzum, Lucernex Chairman. "We hope to continue our tradition of supporting Wild Bill's Texas Cup and North Texas Make-A-Wish® for many more years."
Potential sponsors, individual or team players, and individuals wishing to donate should visit http://wildbillstexascup.com/ for more details. The deadline for sponsorship and golfer registration is Friday, September 30, 2016.
About Lucernex
Lucernex provides cloud based Integrated Workplace Management Solutions (IWMS) to both emerging and enterprise companies around the globe.  Our analytics, market planning, site selection, contract management, project management, facility management and maintenance management solutions are used by our valued customers everyday and helps them drive revenue, reduce costs, ensure compliance and mitigate risk.  For more information please visit us at http://www.lucernex.com
###